Adventure Travel in Oceania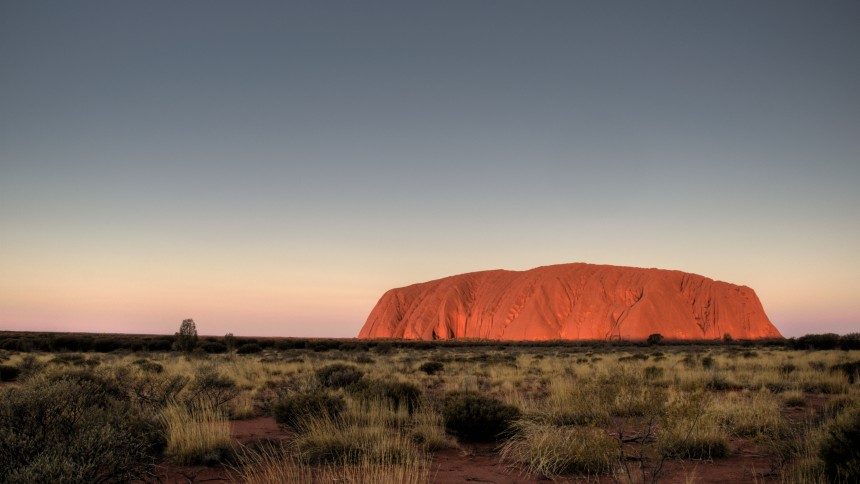 7 Wonders of Australia
October 8, 2015
Are you heading to the land Down Under? Australia. That alluring place in the southern hemisphere known for its natural wonders: red deserts, famous beaches and coral reefs. It's a tourist magnet, which is little surprise given there's no shortage of world famous sights.
Remember Australia is a huge country – it takes days do go by car from one side to the other – so make sure you include the vast distances in your planning. Of course you can always fly between major cities so that could save you some time, although flights can be expensive. Criss-crossing the island continent here are our top 7 wonders of Australia.
Walk Around Uluru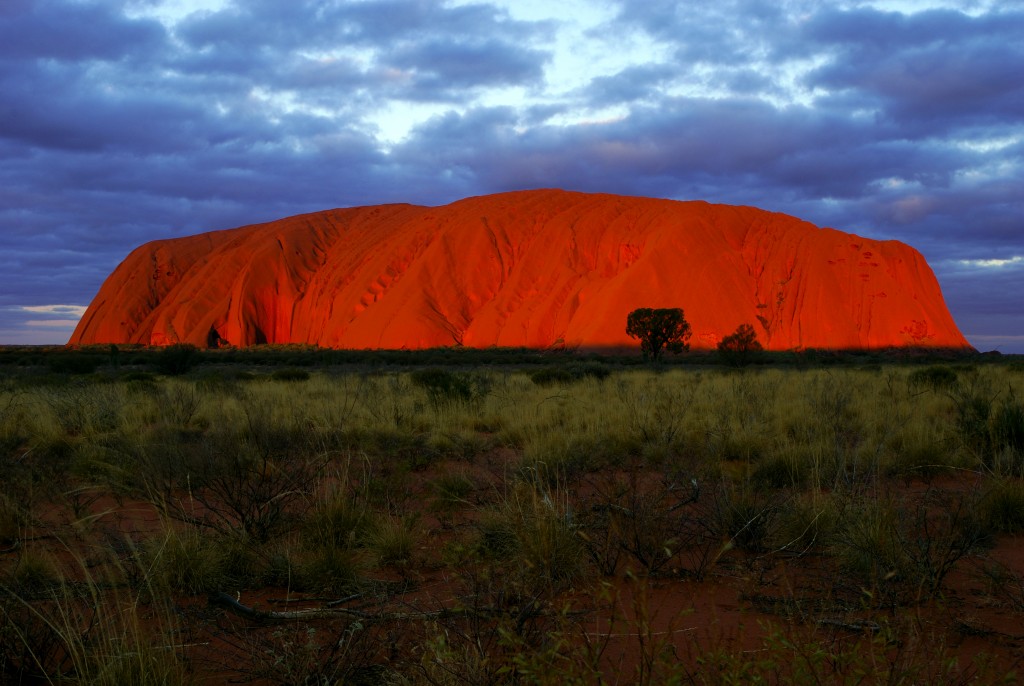 Photo By: Richard Fisher
While it's not advised to climb Uluru because of the site's significance to Indigenous Australians, it's possible to walk around the huge rock and admire it from afar. Generally it's most practical to visit Uluru from a base in Alice Springs, which is 450 kilometers away by road. Most take a two or three day tour from Alice Springs to Uluru and nearby sites. Uluru (also known as Ayers Rock) is famous for many reasons, but one is that it's a giant red rock that juts out of an otherwise flat landscape. It's UNESCO World Heritage Listed and is sacred to Indigenous Australians, which means there are strict rules about visiting the site. Winter in Australian (June and July) are the best times to go when the temperatures are in the 20s, at other times the temperature can reach above 35 degrees!
Nearby: More than likely Alice Springs will be your base, a city worth spending some time in. Then there are spots like Kings Canyon and Kata Tjuta (aka the Olgas) that are also beautiful.
Outer Great Barrier Reef Liveaboard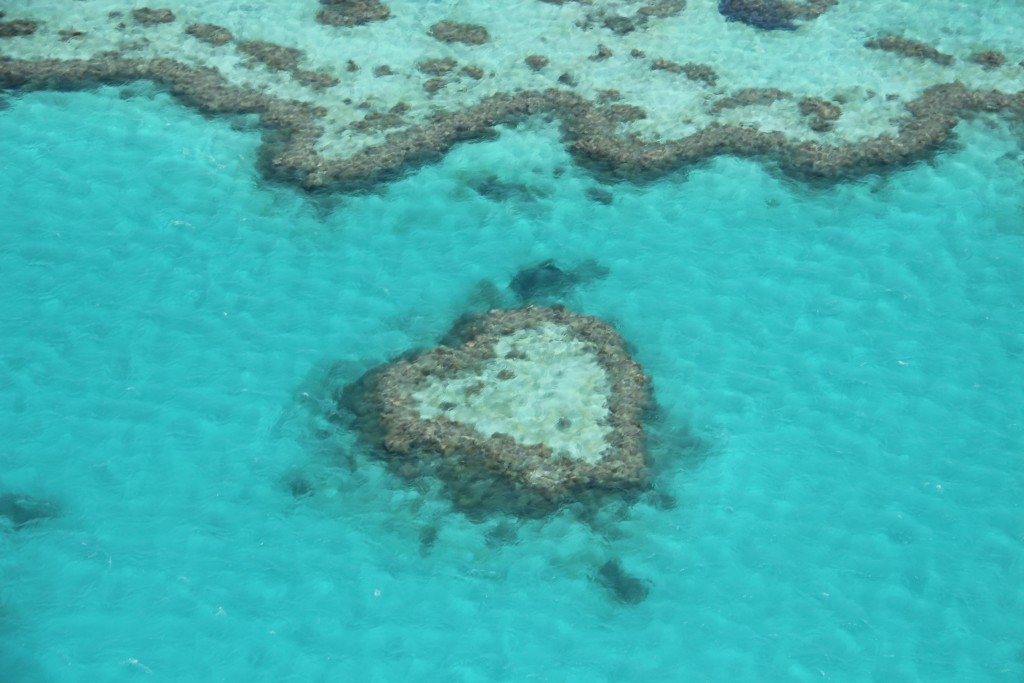 Photo By: Gary Bembridge
Many will say that the quality of the Great Barrier Reef itself is not what it used to be. There are many reasons for this including huge numbers of tourists, climate change, damage from boats and ships, and so forth. But if you head out on a two or three day scuba diving or snorkeling safari (aka a liveaboard) to what's known as the Outer Great Barrier Reef, you will see beautiful corals and throngs of marine life. These liveaboard tours usually involve heading out on a boat a 3+ day trip. It's not just underwater activities, along the way you might stop at some islands like the Whitsunday Islands. Your ultimate destination depends on which tour you choose (there are many tour providers up and down the Queensland coast), but any that take you further out than the reefs nearest Cairns and other tourist hotspots are a safe bet.
Nearby: Visit spots like the Whitsundays, Hamilton Island or the Coral Sea off the coast of Queensland.
East Coast Road-Trip
Photo By: Josselin Berger
Hire a campervan, car, motorbike or a VW Combi and head up (or down) the east coast of Australia. Let's say you start up north in Port Douglas, with a side-trip further north to Cape Tribulation. From Port Douglas head south down through Cairns with perhaps a scuba diving or snorkelling trip from this point. Then head further south down through Airlie Beach, Townsville and Rockhampton before reaching Hervey Bay, Noosa and then Brisbane. Then it's time for some hedonistic delights (and lots of tourists) at the Gold Coast. At the Gold Coast you can swing by some theme parks like DreamWorld. Then cross the state border into New South Wales where you'll probably want to spend a bit of time at Byron Bay. This is a very trendy spot where you can do some yoga, surf, party, and generally soak up the vibe of one of Australia's "coolest" spots. En route to Sydney, it's also worth stopping at some of the splendid beaches of the Central Coast.
If you can't drive or don't want to hire a car, there are buses that do this route, and you can hop off wherever you want along the way. Doing this route properly will take at least three weeks! We warned you that Australia's BIG!!!
Nearby: Don't forget to leave time for islands off the coast of Queensland like Hamilton Island or Fraser Island and sign up for some diving or snorkelling on the Great Barrier Reef.
Cross the Nullarbor Plain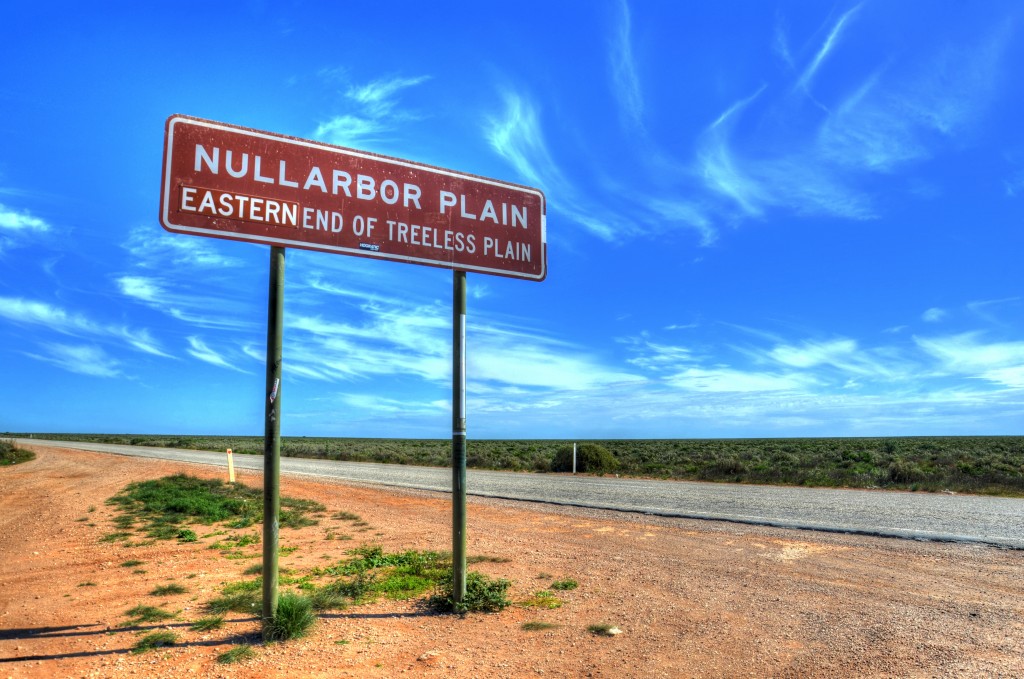 Photo By: Chris Fithall
First up we have to mention that people have died on some of Australia's remotest roads due to cars breaking down, heat, lack of water etc. So before you set off make sure your car is in good condition and you have lots of water and snacks. Of course there is plenty of truck traffic along the Eyre Highway but it's better to be safe than sorry if your car breaks down. We recommend getting some specific advice on this route from a tourist office or your car hire company before setting off. There are road and rail options, but if you go by road you'll be driving on the world's longest stretch of straight road. The Eyre Highway goes from Norseman in Western Australia to Port Augusta in South Australia. That's 1675 kilometers worth of road! But don't worry there are petrol stops and accommodation places along the way. Hit the road Jack!
Nearby: Distances are vast, but we recommend Lake Eyre in South Australia and the Margaret Valley wine region of Western Australia.
Sydney Harbour Bridge Climb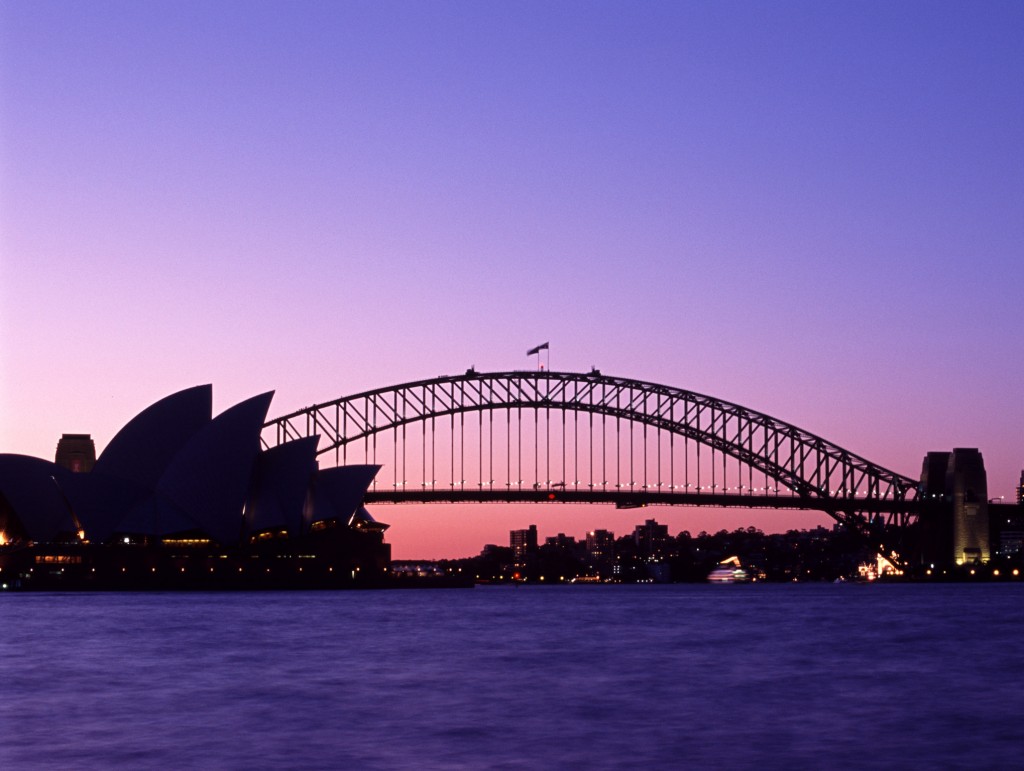 Photo By: Travel Stock Photos
One of Sydney's most iconic sights, the Sydney Harbour Bridge, is actually open to climbers. There's a company that operates the Bridge Climb where you can buy tickets and book a time. There's usually no need to book far out in advance, although at popular times of the year like New Years or Valentines Day it's probably a good call to book ahead. There are special sunrise and sunset climbs as well as night climbs. Once up top there are a great views of the entire harbour, the Opera House, the city center and beyond, plus enjoy seeing the famous Sydney ferries pass below. At the very top the guides will leave plenty of time for photos. It's not a difficult climb, although if you're scared of heights you might want to give this activity a miss! There's a short training session beforehand and you're hooked onto a cable the whole way – so there's no danger of falling. The only bad point is having to wear these hideous blue-gray jumpsuits, so the photos are pretty funny at the end. Plus, it's not cheap!
Nearby: A must visit is the Sydney Opera House and Taronga Zoo (which might be the zoo with the best views in the world).
See The Kimberley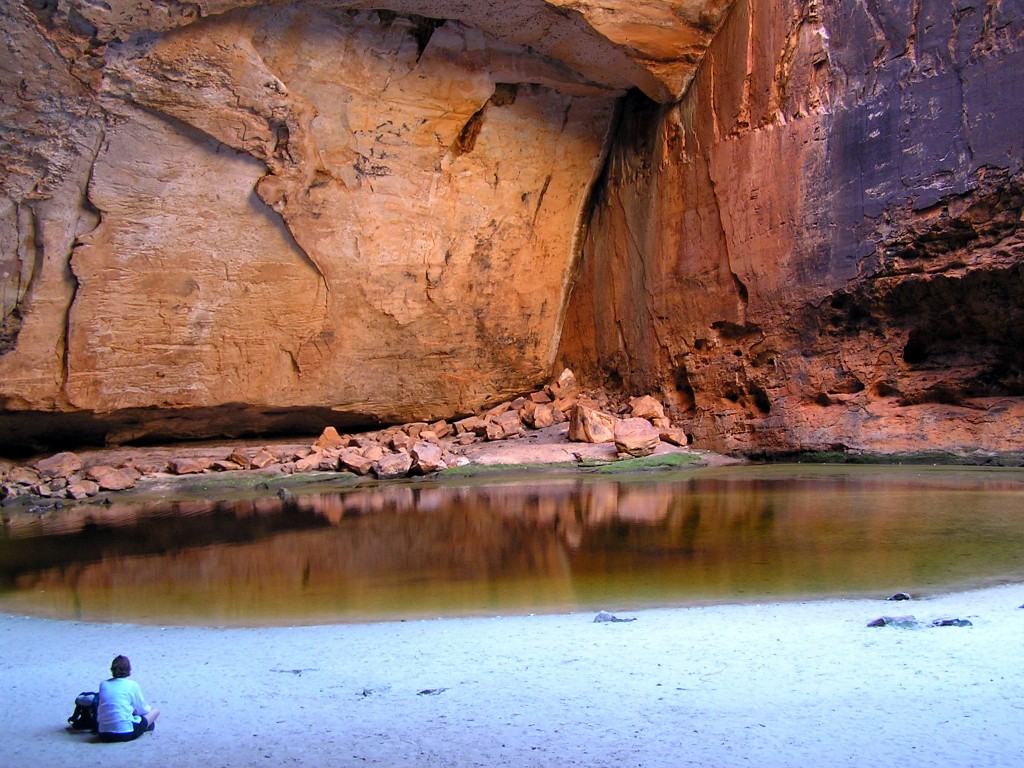 Photo By: David Busch
Taking you far north if a remote part of Australia, which is simply stunning in its natural beauty. To give you an idea there's a stat that says The Kimberley is larger than 75% of the world's countries! Incredible! This region is for true adventurers; although we recommend a tour group unless you have a car and are willing to do plenty of research before heading off. We recommend the Gibb River Road, Kununurra, the Bungle Bungles, Halls Creek and the Fitzroy Crossing (among many other places). Needless to say there are many other cultural sites relating to Indigenous Australias, gorges, canyons and wildlife to discover.
Nearby: Australia is so vast that it's not so much nearby as it is "in the general area." Broome is relatively close and is very tourist-friendly. We recommend heading to Ningaloo Reef (via Exmouth or Coral Bay) to do some scuba diving, or to Darwin, which is a city that's not so much on the main tourist trail.
The Great Ocean Road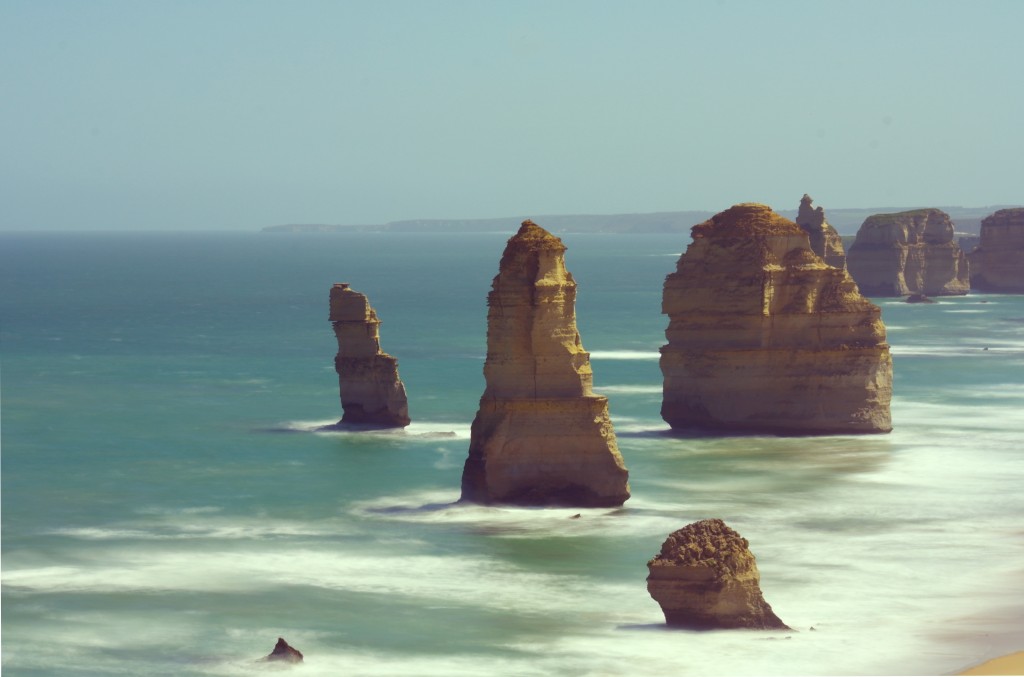 Photo By: Karen Clarke Ng
Just a few hours from Melbourne the Great Ocean Road starts. This is a winding stretch of road some 250 kilometers long and you can comfortably do this route in 1-3 days (depending on how many stops you want to take along the way). If you don't want to stay overnight you can even do this in an action-packed day trip. The two-lane road boasts some of Australia's most beautiful coastal stretches, with sheer drops on one side and forest on the other. Keep your eye out for some impressive architecture as some of homes seem to jut out of the side of the cliff-face. Along the way you'll notice some impressive rock formations rise out of the water (see image above). These are known as the 12 Apostles, because there had originally been 12 of them (some have since collapsed with wear and tear from the water). This stretch of coast also boasts some amazing beaches. While it can be cold and windy much of the year, during summer remember to bring your bathers!
Nearby: If you're in Victoria, you'll most likely spend much of your time in Melbourne. It's also worth seeing the Penguin Parade at Philip Island, or jumping on a ferry to the state of Tasmania.