Adventure Travel in Eastern Europe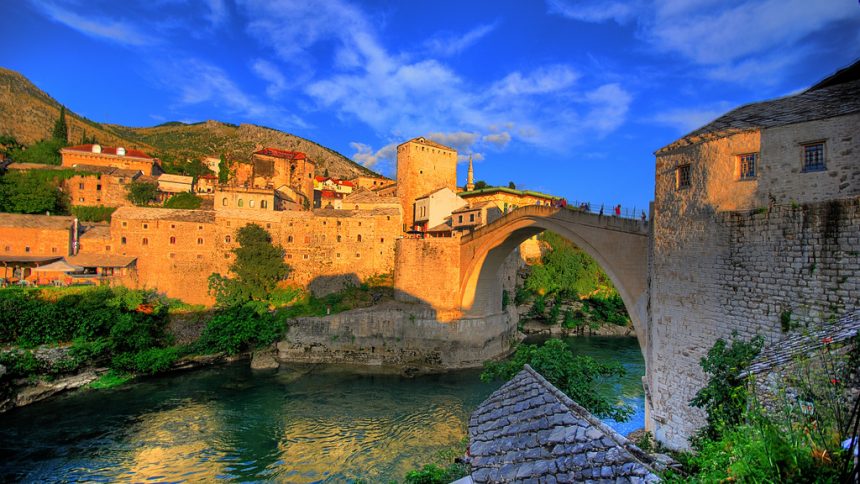 3 Outdoor Adventures in Bosnia And Herzegovina
August 26, 2015
Bosnia and Herzegovina is one of the trending adventure travel destinations of Europe. Still avoided by many because of the war in the 90s, it hasn't made its way back on the tourist radar yet, even though it is full of culture and beauty. Once you have seen Bosnia and Herzegovina's untouched landscape, its unbound, clear rivers, its rough mountains and soft hills with dense woods, you will instantly lose your heart to this country that has suffered so much. But the country's scenery is not just a visual delight, it is also a great place for adventure travel of many kinds. It will not take long, before others become aware of the country's amazing potential, so don't wait too long, till you start your outdoor adventures in Bosnia and Herzegovina! Here are three that you should definitely try.
White Water Rafting
Bosnia and Herzegovina has an abundance of rivers flowing through its widespread mountains: small ones and large ones, calm ones and wild ones, green ones and blue ones. It is a paradise for white water rafting adventures of all levels.
Neretva river, about 1 hour and 30 min from Sarajevo boasts with deep canyons and clear water, which you could drink directly out of the river. The Neretva is rather peaceful and a rafting trip even includes some cultural sightseeing, since it flows through Mostar under the famous Stari Most bridge. It was destroyed during the war and now rebuilt it is a symbol for the peace.  
If you like your white water rides a little wilder, try the river Una at the border to Croatia. Una even has a 18 m high waterfall, but luckily tours usually start below it. The river and its gorgeous green waters flowing through dense forests offers sections for everyone, from the adrenalin junky to families with children.
Mountain Biking
Bosnia and Herzegovina is mainly covered by rough mountains, covered with forests and sprinkled with turquoise lakes. In this scenic beauty, paths in the highland, formerly connecting mountain villages and valleys with each other since ancient times, now have found a new function as trails for mountain biking.
They are of good quality and well maintained. You can go on short trips by yourself, for which you have so many routes to choose from, that it is almost impossible to make a decision, or you can take part in multi day tours.
Visit Lukomir for lunch break, a place where time stands still. It is the most remote village in the country and with 1495 m above sea level the one at the highest altitude.
Another option is touring the Prenj mountain range, up to 2115 m high, with its impressive dolomite-like peaks. Having been on the front line during the war in the 90s, the area is still heavily mined and it is strongly recommended not to leave the tracks. But by now, some of the mountain huts have reopened and the tourists are slowly returning. As long as you inform yourself properly about the location of the dangerous areas before starting the trip, you are perfectly safe and can enjoy the scenery.
Canyoning
Where there are so many rivers and mountains, there must be canyons too. Swimming, jumping from waterfalls, climbing are just a few of the things you'll have to do to conquer them. Try Rakitnica Gorge between Sarajevo and Mostar. With a length of 26 km, the gorge offers a lot to explore. There are day tours, that let you enjoy the dramatic rocks and the clear, cold water. For the hardcore adventurers there are multiple day tours, which require camping outside and provide a very special nature experience.
Bijela Gorge is very close, but requiring very high canyoning skill, not many have made it through this one yet.
Other options are not far from Banja Luka: the gorges of the rivers Cvrcka, Švrakava and Ugar, with their waterfalls, cascades and natural waterslides, are a true challenge for the advanced canyoners. Tours have different durations, beginning with 2 hours for Svrakava and going up to 10 hours for Cyrka.