Adventure Travel Destinations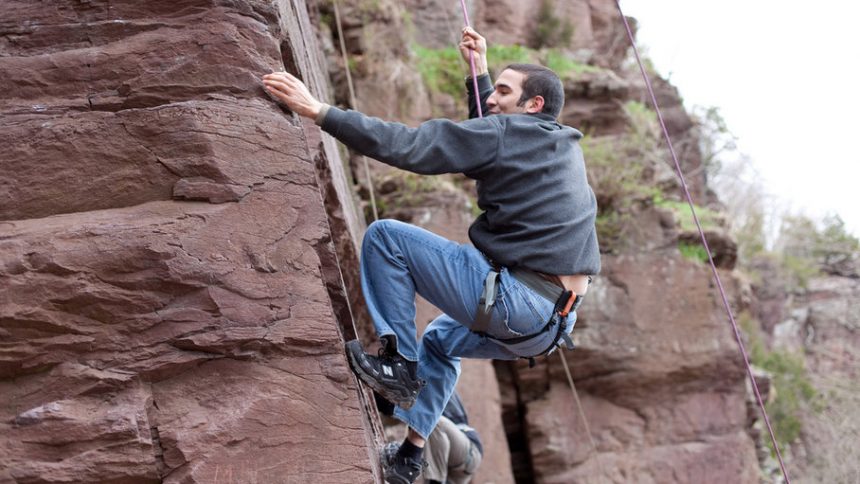 World's Blokiest Holiday Destinations
May 2, 2016
If you're a man, or you love manly-type-things, we have an blockbuster line-up of ideas that make our entirely subjective list of the world's best blokiest holiday destinations. Yes, we're going to indulge in some gender stereotypes here, but we're sure, no matter who you are, these holiday tips will appeal to your inner bloke!
Thai Boxing in Thailand
From Bangkok to Phuket and other tourist-magnet islands beyond, there's a fascination with boxing in Thailand. You'll often hear pimped-up cars driving the streets with loudspeakers advertising upcoming fights in local stadiums. One bar on Koh Phi Phi will even give a free bucket (a bucket filled with alcohol that is) to any tourist who's willing to get into the ring for a fun-fight. At spots like Rawai Muay Thai in Khao Lak or Tiger Muay Thai in Phuket you can try Thai boxing if you want to amp up your boxing skills while combining it with a holiday in Thailand. So if Muay Thai is your thing, then Thailand is your place.
Beer Capital of the World: Ireland
Nothing goes together quite like the Irish and beer. In fact, head to any pub in Ireland and you'll find new mates who are willing to share a beer, a joke about the Irish and maybe even some Irish singing/dancing. Ireland's capital, Dublin, is home to the Guinness factory, and at the end of the every tour you get a free pint of Guinness. Also, nothing says the world's blokiest holiday destination quite like spending St. Patrick's Day in Ireland, which falls on March 17 each year. Just remember to take plenty of green clothes with optional extras being a leprechaun hat and a four leaf clover. Bonus points if you have red hair or a ginger beard. Having a few drinks and a good time is not optional!
Gamble in Las Vegas
Vegas, Baby! Nothing says the world's blokiest holiday destination quite like the strip in Las Vegas. Casinos, gambling, shopping and more this glitzy, ritzy city is all about excess. Famous popular hotels and casinos to visit include the Bellagio, Caesars Palace, the MGM Grand, the Palazzo and the Mirage. Located in Nevada's Mojave Desert there are plenty of side-trips you can do if you haven't gambled away all your money, for example, taking a helicopter or plane ride over the nearby Grand Canyon, Death Valley or Hoover Dam could also make your itinerary. Plus, you can always get married in Vegas – and try to beat Britney Spears' 55 hour record for engagement to annulment. Vegas is also famous for its shows, and while Celine Dion's record-breaking show may not be your thing, every single night there are famous popstars, DJs and bands that come to Vegas to share the spotlight with the resident acts like Dion and Spears.
Hunting and Fishing Canada and Alaska
For a great many tourists, visiting the United States state of Alaska, or Canada's  British Columbia or the Yukon Territory are centred around fishing. This area is home to hundreds of thousands of lakes and rivers, meaning there's no shortage of fishing spots and fish. The fish you can catch includes salmon, trout, char, bass and others. You need to grab a tourist fishing license, find out where it is legal to fish and find out which season is best for where you will be. You can try different types of fishing like fly fishing, spin fishing and bait fishing. Remember, that in late summer and autumn the fishing in Alaska is about the trout heading upstream, and while there is heaps of salmon at this time of year that you might even step on fish as you wade into the water to catch your own, you might be sharing the water with grizzly bears who are also wanting to eat.
Running of the Bulls
One of the world's most famous – and dangerous – traditional festivals is the Running of the Bulls in Pamplona, Spain. Although bull runs occur all throughout Spain and Portugal, the most famous event takes place in early to mid July in Pamplona, and involves letting several bulls lose on the participants who run through the streets ahead of the bulls. The length of the run is just under 1 kilometer, and most participants wear white and red and complete this run in a few minutes. The red is said to attract the bulls' attention to the runner. There are barricades set up that coral the runners on a route that leads to the Bull Ring. Each year, dozens of people are injured, either by the bulls or by trips and falls, and unfortunately some people have died during the bull runs – they are not for the faint of heart. If you're interested check out these rules for runners and this training schedule.
Adventure Sports Hubs
While there are thousands of places in the world where you can do adventure sports and go on an adventure holiday, but there are undoubtedly a few adventure capitals of the world where you're assured one of the world's blokiest holidays. One is the city of Queenstown on the south island of New Zealand, the other is the United States state of Colorado.
At Queenstown, for instance, you can do white water rafting at Shotover River, or the Shotover Canyon Swing aka the world's highest cliff jump, or the famous Kawarau Bridge Bungee experience. There's also rock climbing, ice climbing and waterfall ice climbing. In winter skiers and snowboarders flock to the Queenstown ski fields of Cardrona, Coronet, Remarkables and Treble Cone. While during the warmer months motor-heads can choose between dirt bike, mountain bike, 4×4 or quad bike tours. Find out more here.
If you're in the States, then Colorado is the place to head for one of the world's blokiest holidays especially for those that like natural adventure sports. The reason is that the Colorado is jam-packed with sites like the Rocky Mountains (for hiking and trekking), Pikes Peak (for auto racing), Trail Ridge Road (for cycling), Royal Gorge Bridge (to tackle one of the world's scariest suspension bridges) and Telluride Ski Resort for snow sports.
Party Places
There are few holiday destinations in the world which guarantee a while time, particularly if your blokey holiday comes in the form of a bucks or stag party. Head to the Spanish island of Ibiza if you want to club all night with the world's top DJs; Goa in India's south if beach-side trance parties are your thing; Rio de Janeiro in Brazil particularly during Carnival if you love the idea of a salsa-inspired street party; or Budapest, the capital of Hungary, if cheap beer and going from one ruin pub to the next is your idea of fun. One of the good things about picking Budapest is that you can combine the ruin pub crawl with daytime activities like escape rooms, shooting ranges and more!