Extreme Travel Adventures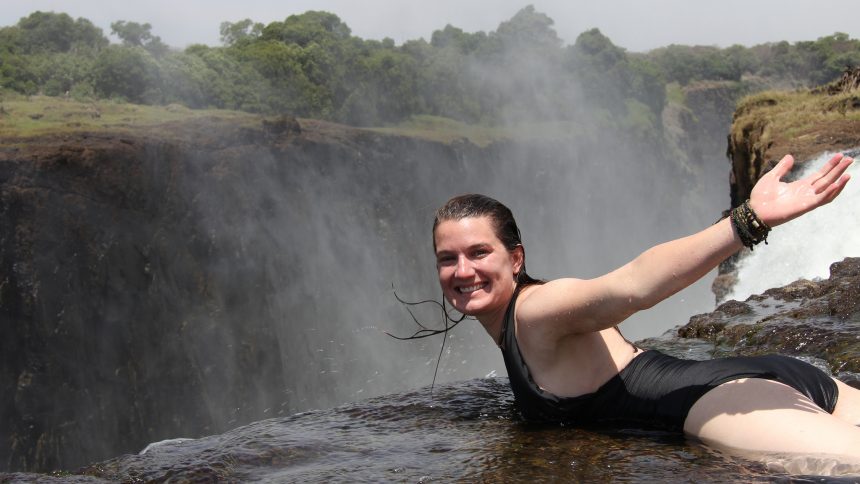 The World's Scariest Tourist Attractions
August 3, 2016
Is a holiday for you incomplete without a deaf-defying, hair-raising adventure? If so, these are some of our favourites among the world's scariest tourist attractions from Asia to Africa and even Europe!
Devil's Pool, Zambia
Would you bathe at the edge of one of the biggest waterfalls in the world? The Devil's Pools in Zambia offer just this opportunity. You can bathe, or dive into the pools, or take Instagram-worthy photos from the pools in the drier months of about August to January, when the water won't flow you over the edge. This is the ultimate in infinity-pool splendour. By jumping into the pool the water will rush you nearly over the edge, but the lip of the pool will save you from going over. Just next door though you'll see the raging waterfall of the Zambesi River cascading down tens of meters below.
Kokoda Trail, Papua New Guinea
Kokoda Trail (also known as the Kokoda Track) is located in Papua New Guinea. It is a 96 kilometre overland walk that is popular with Australians and others due to its historical World War 2 importance. This challenging walk starts out in Port Moresby and many have died along the way. Aside from the challenge of the walk itself, there are also potential monsoonal rains to content with, cold nights, and tropical diseases such as malaria posing a threat. This is a multi-day hike usually taking between four and 12 days. The best time to complete the trail is April to September during what is dry season. Although at some points you will still be required to get wet as you hike through rivers and creeks. In and of itself Papua New Guinea is one of the more dangerous countries in the world to visit with gang violence and crime regularly committed there against tourists, expats and locals. Guided tours of the Kokoda Track are recommended where tour operators can take care of you from go to woah.
Trift Bridge, Switzerland
Located in the Swiss Alps, Triftbrücke as it's called locally, is a simple little bridge packs a frightening punch. It's 170 meters long, and 100 meters up in the air. Made of ropes and wooden planks, only those who don't have a fear of heights should attempt it. You'll need to take a cable car, then hike about two hours to even get to this jaw-dropping crossing. It's open about June to October and located in central Switzerland with the nearest hotspot being Interlaken. While in Interlaken you should try skydiving – the view of the Alps from there are incredible! If you're looking for some other scary suspension bridges, check out this compilation of other scary suspension bridges that you do want to cross.
Mount Hua Shan Track, China
Mount Hua is located near the city of Huayin in Shaanxi province, and is one of the so-called Five Great Mountains of China. The thin, exposed tracks of the Hua Track – many of which are made up of wooden planks with the trail less than a meter wide – has given it a reputation for danger. Some of the older trails have just three wooden planks affixed to the side of the cliff-face and a chain-link to hang on to with no additional railings and fatalities occur with some regularity. One trail, which led to the South Peak was particularly dangerous and local authorities are always completing renovation works, so you should enquire locally about what the best track happens to be. The Hua Shan North peak is the summit of the mountain while at the South Peak you will find a gorgeous temple where many of the locals go to pray at sunrise.