Extreme Travel Adventures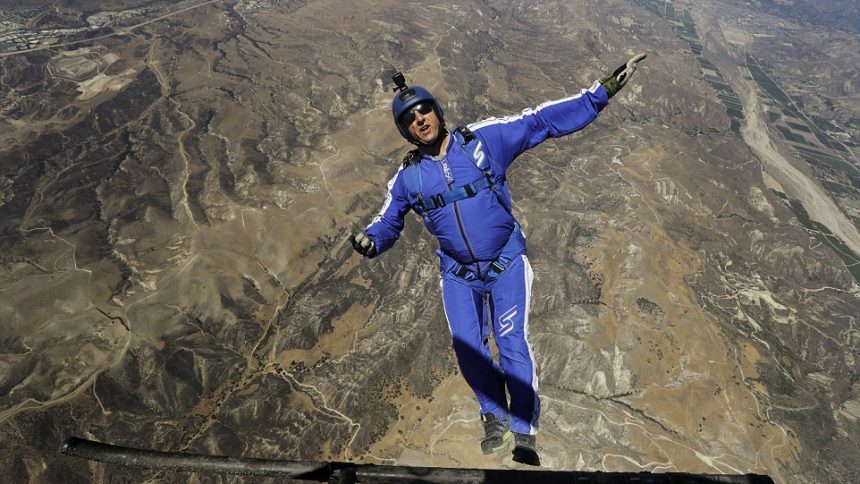 First Ever Heaven Sent Jump: Man Jumps from Plane without Parachute
August 2, 2016
At the weekend a massive feat was completed with the first person to successfully jump from a plane without a parachute and survive. In the so called "Heaven Sent Jump" Luke Aikins jumped 25,000 feet from a plane in nothing but a jumpsuit! His aim was to land in a net, which would catch him and soften the blow and thankfully he made it! Scroll down to see the incredible video.
Photo By: AP
42-year-old Luke Aikins has proved that there is no limit to what we can achieve. In Simi Valley, California he was the first person to ever jump from a plane without using a parachute to land. The aim was to land in a 100 foot x 100 foot net. He can be seen in his black and green jump suit in the image below just as the net caught him. During the jump, which lasted two minutes, he can be seen practicing flipping onto his back as the aim was to land in the net face up. He jumped with three others who were all there to provide assistance in the first few seconds – such as taking his oxygen mask from him. But they all pulled their parachutes leaving Luke Aikins alone and free-falling to reach his goal.
Luke's wife and child were there watching and the event was also televised live on TV. However, his mum had stayed away because she was too nervous to watch. Luke has done more than 10,000 skydives in his life and his family owns Skydive Kapowsin near Tacoma, Washington so he is one of the world's most experienced skydivers.
Check out this video to see the amazing feat for yourself:
This jump reminds us of some other impressive skydiving feats, such as Felix Baumgartner who in 2012 jumped to Earth from a helium balloon in the stratosphere (he of course was wearing a parachute though!!).
If you're interested in getting started in this sport read more about the world's best skydiving destinations, skydiving from a helicopter, and wingsuit flying if you're more advanced.