Adventure Travel Destinations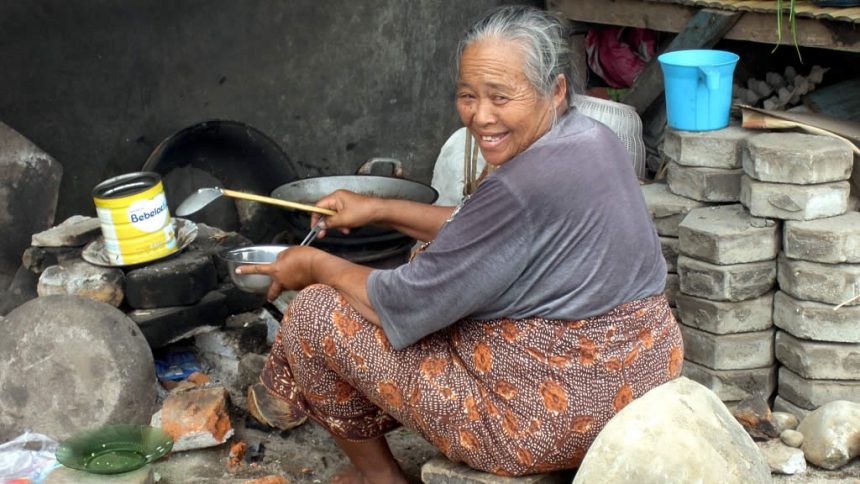 The World's Cheapest Adventure Travel Destinations Right Now
August 4, 2016
Going on the adventure travel holiday of a lifetime doesn't have to cost a fortune. In fact some of the world's cheapest travel destinations right now will actually be immensely rich in experiences. There's nothing like living in more modest surrounds, eating where the locals eat and catching public transport to introduce you to a knew country's real vibe. Here are four of our favorite affordable adventure travel destinations.
Indonesia
The most expensive part about a holiday to Indonesia is the flight there. But there's so much to see once you're there you can pack months with travelling around. Don't miss the capital, Jakarta, it's an impressive metropolis of some 8-10 million people, that is pretty underrated. Even visit Jakarta just for glimpse of how people live in the mega cities of South East Asian countries. From Jakarta it's fairly easy to get to the famous artist town of Yogyakarta, which has a very colonial vibe, and from there you can access the Borobudur Buddhist Temple – a must at sunrise! Of course you can visit the party island of Bali, but to get off the beaten track a bit head to the tiny island off Bali called Nusa Lembongan. Onward you can do some of the world's best scuba diving at very affordable prices from the town of Labuan Bajo located at the western end of Flores in the Nusa Tenggara region of east Indonesia. From here you can scuba dive with mammoth manta rays and visit the Komodo Island and come face to face with a real life komodo dragon! The best part is that Indonesia is very affordable so you can do loads without blowing the bank.
Sri Lanka
Sri Lanka is an island to the south of India and it's often overlooked when compared to the tourist mecca of India. Sri Lanka is a lush travel destination and one of the main drawcards is the beautiful landscape of vivid green tea plantations (Sri Lanka used to be called Ceylon afterall), there are also white sandy beaches, and colonial towns to inspire architecture-lovers. Kandy is the touristical hotspot, while Jaffa in the north is a town of historical importance, while Colombo is the country's bustling commerce center and capital. For adventure sports lovers there's much to do in Sri Lanka with great surf beaches for surfing and kite surfing, scuba diving and snorkelling, white water rafting in Kelani River, and hot air ballooning in the Dambulla area. While tourists are charged more for the major tourist sites than locals, for many foreigners it is still a supremely affordable option.
Egypt
Due to the recent and ongoing troubles in the Middle East and North Africa, many tourists are avoiding Egypt making it more affordable and more enjoyable (think about how much more you will enjoy the tourist sites when they are not overrun by other tourists) than ever. Of course, check your local travel warnings BUT keep in mind that many of the major touristy areas are considered safe, particularly if you avoid crowds and demonstrations. For tourists Egypt can be split into three sections. There's the Western Desert in the west which most people typically do on a multi-day tour of the White Desert and the Sahara, camping Bedouin-style and riding camels in between – plus don't forget to try dune riding. In the centre are the main tourist attractions of Cairo, Alexandria, the Pyramids of Giza, the Nile river cruise, Luxor, the Valley of the Kings and Abu Simbel. Then in the east is the Sinai Peninsula where you can do some of the world's best scuba diving from the towns of Dabab or Sharm el-Sheik. So, while you should check up-to-date travel advice, now is a great time to visit Egypt!
Greece
The financial crisis and Greece's personal financial woes have meant hardship for locals, but for tourists travelling to Greece it's a good time to take advantage of lower prices. The mainland of Greece is often overlooked for the islands. But Greece's mainland actually has a plethora of affordable sights – particularly if you're using local transport and choosing modest accommodations, day to day costs will be relatively low. Peloponnese is a great mixture of history and beaches, Espirus is for nature lovers and sports enthusiasts, Thessaly is the region of lakes, rivers and craggy mountains – a scene that you may not have expected Greece to produce, and of course the historical sights of Athens as well as the easily accessible nearby destinations such as Attica. When it comes to Greek islands there's too many great ones to pick from. Read our recent guide to the Greek islands to select the best one for you.