Adventure Travel Destinations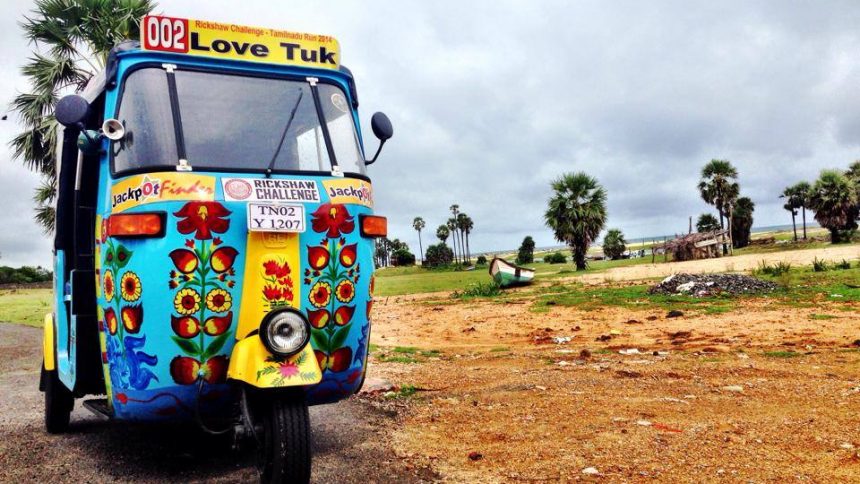 The Rickshaw Challenge as a Movie Star!
August 11, 2015
Photo: Mumbai Xpress Archive
You always wanted to know what it is like to take part in a tuk-tuk adventure, but you are not  quite sure if you really should  go on one yourself? Or you missed the deadline to register for the Mumbai Xpress, which just has kicked off? Here is the perfect solution for you: "Hit The Road: India", an 80 minute adventure documentary from 2013, following the two friends Ric Gazarian and Keith King during Mumbai Xpress. It is an independent film produced by the Armenian brothers Gor and Mushegh Baghdasaryan through Manana Films studio, based in Yerevan.
The documentary takes you on a 2000 km long, cross-continental journey from Mumbai to Chennai in the middle of monsoon season. Several breakdowns challenge the real estate agent from Chicago and the chef from Canada on their way. But they don't mind being the last ones, since they signed up for the Rickshaw Challenge motivated by the adventure itself, not by the mundane competitive aspect.
The most notable part of the documentary is not the race anyway. It is India, far away from big cities – its landscape, its colors, its small villages and its friendly people, which the two encounter during their trip. It is the genuine insight in Indian everyday life that makes this movie so special. Huffington Post even named it as one of the best travel documentaries they have watched so far.
Even though the friends don't win the competition, they don't leave empty handed after all. They are awarded the "Bonkers Award", which only the most special teams receive. But we won't tell you, how they managed to get a prize for being the craziest ones among a group of crazy adventures. To find out, you have to watch the movie!