Adventure Travel Destinations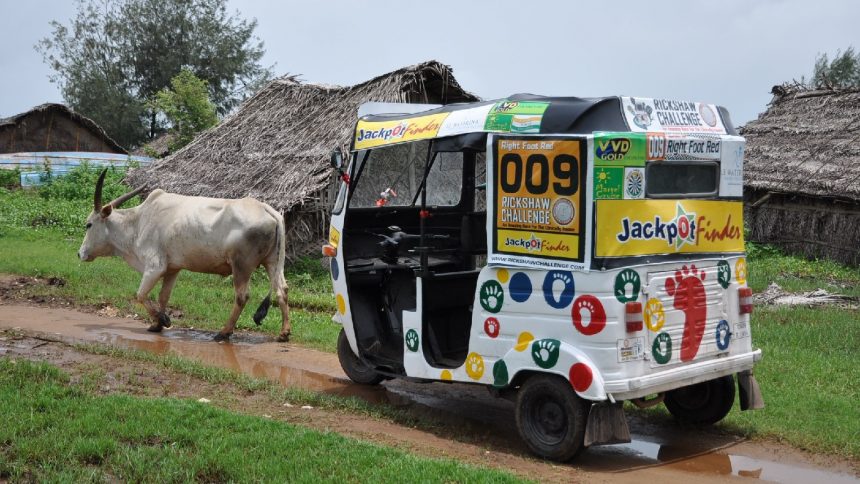 Tuk Tuk Adventure Gets Ready to Kick Off from Mumbai
July 29, 2015
Mumbai Xpress – Southern India's Craziest Tuk Tuk Adventure – About to Kick Off
Countless adventures, and even more breakdowns, await the participants of this year's tuk tuk adventure known as the Mumbai Xpress which will be kicking off in Mumbai on August 8, 2015. This could very well be the craziest rally you can find in the country of curry and Bollywood!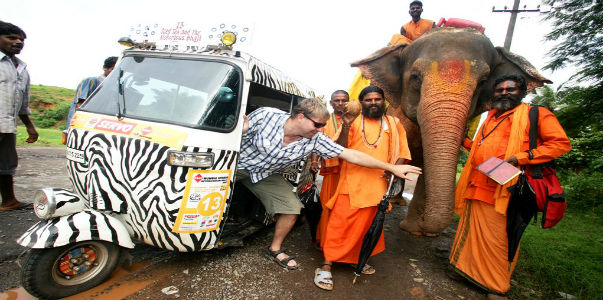 Over the course of 1,950 km, several teams will be exploring the mysterious temples, ancient villages and buzzing cities of Southern India for two weeks – and all that in a rickshaw.
Yes, a rickshaw, also known as a tuk tuk, the small three-wheeled vehicles that are usually used for short trips in cities. Making them the key element for this long distance rally, adds the little extra challenge that creates the experience of a lifetime for the adventurous!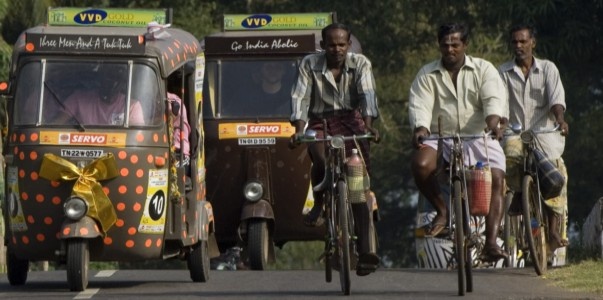 While through their nature as short-distance vehicles, rickshaws are prone to breakdowns – no worries, it's all part of the fun! – moving slowly through the incredible and vastly unique South India in a Rickshaw, is the ideal way to explore India's natural beauty and rich history, while discovering its vibrant present..
Like every year, several teams from all over the world are preparing to face the challenge of the Mumbai Xpress, getting ready to defeat breakdowns, culture shock and the hangover from the last night's party with their teammates.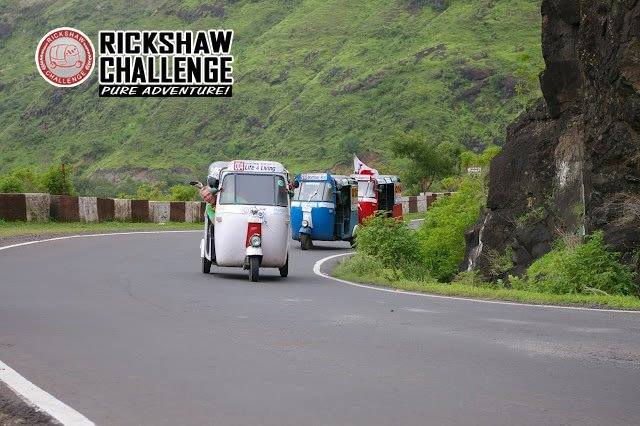 Starting in Mumbai, their journey will lead them through the four Indian states Maharashtra, Goa, Karnataka and Tamil Nadu, first along the coast of the Arabian Sea with its beautiful beaches and culturally rich cities, then turning eastwards in Mangalore, to cross the continent in direction of Chennai on the west coast.
The first Rickshaw Challenge took place in 2006, as a response to the rising demand for adventure tourism in South India. It played an essential part in rising touristic awareness for this part of the country, since the only attractions of India which many tourists knew previously were just the Taj Mahal and the Himalayas in the north. By now, adventurers can choose  between 5 regular Rickshaw Challenges with different routes every year and it is even possible to book individual, tailor made tours.
Liked this article? Looking for the latest in travel and adventure news? Then check out the rest of our articles at
Adventure Herald
. You can also like us on
Facebook,
 follow us on
Twitter
or
Instagram
to keep up with our latest antics.