Adventure Travel News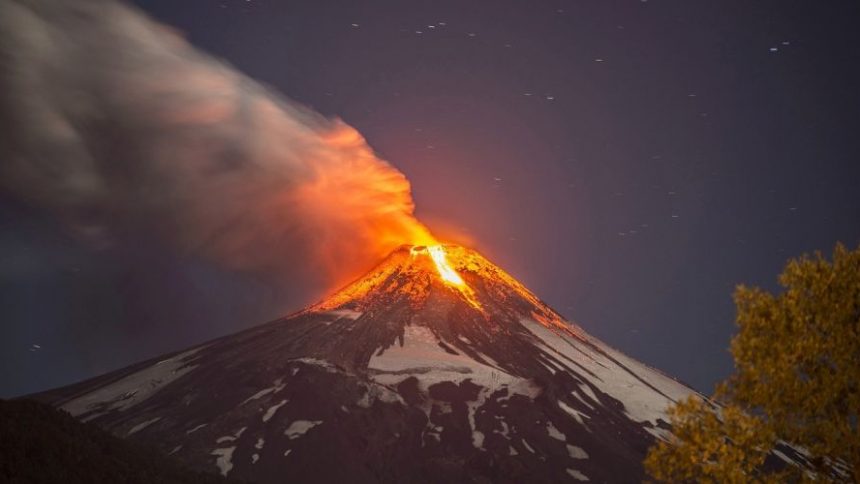 Adventure Travel to One of Chile's Most Active Volcanos
July 29, 2015
Many would hesitate to visit a town at the foot of one of South America's most active volcanos with frequent eruptions. And yet tourism is flourishing in Pucón in the Cautín Province. The small town next to a glacier lake and a volcano, is one of Chile's centers for adventure travel and tourism.
The most tempting attraction of the area certainly is the Villarica Volcano, one of Chile's most active volcanos. The last eruption occurred only on March 3, 2015, when it spit ashes, lava and smoke in the air, complemented by lightning in the clouded sky over the mountain.
Shortly after the eruption, a restricted area with a radius of 3 km was established around the volcano. But by now the alert has been changed back from red to yellow and the tourists are returning as numerous as ever. As long as weather and volcanic activity allow it, even guided tours to the top of the Villarica Volcano and other nearby volcanos are available.
But the region doesn't only offer the adrenalin pumping experience of hiking an active volcano. Lake Villarica, reaching pleasant 21° C in summer, is popular for watersports and for fishing, as it is home to salmons and trouts in abundance. Hiking, horse riding, bird watching and canyoning are only a few of the other options available to spend a memorable day. In winter you can even go skiing on the slopes of the volcano, or enjoy the warmth of several hot springs.
Pucón has a well developed touristic infrastructure with many hotels and hostels, various restaurants and several tour operators.
The region is part of Chile's Lake District at the foothills of the Andes, a paradise full of age old forests, turquoise glacier lakes, thundering rivers and ice covered volcanoes over towering it all. A destination, that definitely needs to be on every adventurer's bucket list!
Liked this article? Looking for the latest in travel and adventure news? Then check out the rest of our articles at
Adventure Herald
. You can also like us on
Facebook,
 follow us on
Twitter
or
Instagram
to keep up with our latest antics.