Southeast Asia Adventure Travel News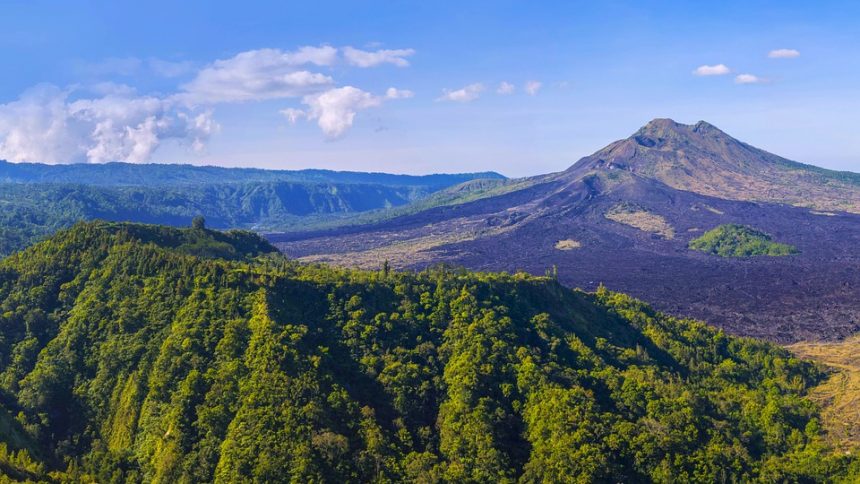 Mount Agung Volcanic Eruption – What Travelers to Bali Need to Know
November 23, 2017
After two months of seismic activity, Mount Agung slowly began to erupt this week, with smoke pluming upwards 700m from the peak of the volcano. More than 145,000 Balinese residents have fled their homes to escape the threat of the eruption when the volcano alert was raised to its maximum level of 4 yesterday, on September 22.
Photo by: Nawelescape
Bali's tallest peak, this is the first time in over 50 years that it has erupted. In 1963 its eruption killed more than 1,000 people and destroyed several villages.
Mount Agung's eruption comes on the heels of an earthquake in September of 5.7 magnitude. Indonesia has 130 volcanoes, more than any other country. While many of them show signs of activity, they give out warnings months before erupting.
While it has been considered 'safe' to visit the country for the past two months and tourists have been seen sunbathing on the beach and sipping cocktails in resorts, the country has suffered a severe blow to its tourism industry because of doubt cast on whether it is safe to visit.
What do travelers to Bali need to know?
Bali's Ngurah Rai International Airport is still open as normal, according to a spokesperson from the airport.
On Wednesday, November 22, Singapore's Ministry of Foreign Affairs issued a travel advisory to Singaporeans urging against non-essential travel and especially to those areas that could be affected by the volcano, due to the possibility of delays and disruption of air travel.
Virgin Australia has updated their travel advice for customers: "We encourage guests booked via travel agents or third parties to ensure Virgin Australia has your mobile number, should we need to contact you in the event of any changes.
Indonesia's National Disaster Management Agency have advised the public to stay calm at this time.
Those with travel insurance should check with their insurer to see if the eruption affects their travel.
It is advised that those travelling to/from Bali confirm their travel arrangements with their airline or travel agent directly. If your travel is disrupted, make sure to keep all receipts to support any travel insurance claims.
Meanwhile, the National Disaster Mitigation Agency insists that Bali is safe to enjoy beyond the six to seven and a half kilometer exclusion zone from the volcano in Karangasem, which is about 75 kilometers away from the tourism hub of Kuta.