Adventure Travel Destinations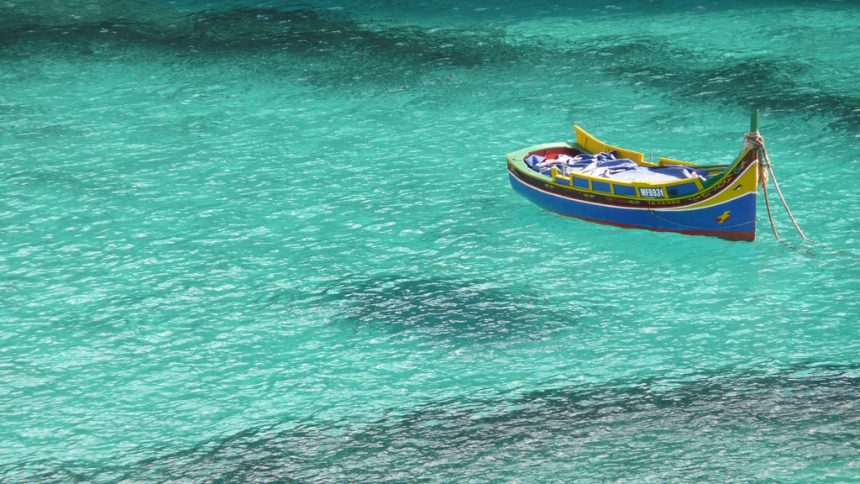 7 Island Getaways to Escape Winter
January 19, 2016
It's cold pretty much everywhere in the northern hemisphere at the moment, and it's time to take a quick break to somewhere warmer. These island getaways to escape winter are for those who want to get an enviable tan while combining lazing on the beach with some real adventure. Happy days…
Canary Islands
The Canary Islands are a chain of islands that are part of the Spanish territory, located off the cost of Morocco. Of the islands we recommend Fuerteventura; it's for those who want impeccable windsurfing conditions, La Gomera is for those who like walking and hiking, while El Hierro is where you can go  horse riding, paragliding, hiking and scuba diving.  Travel between the Canary Islands is easy, even if you're based on one of the party or resort islands like Tenerife or Grand Canaria. There are planes and boats that can take you island hopping and many people visit two or three islands during their holiday. Best yet, the Canary Islands are about 18 degrees even in winter!
Minorca
Minorca is one of the Balearic Islands off the coast of Spain. It's located just north of Mallorca and the infamous party-island Ibiza. It's less visited than these major islands, so its unspoilt beauty is perfect for adventure travellers. For beach-lovers there are plenty of beaches here, but you won't be sharing them with thousands of others as you would on say Ibiza. The list of things to do on Minorca is endless: kayaking, hiking, biking, horse riding, sailing and more. Remember that winter is off-peak so some things might be closed, but you can also snag some great travel deals.
Corsica
Nearby in the Mediterranean Sea is the island of Corsica, a French island, smack bang between the French Riviera Coast and Italy. This wonderful, idyllic spot is perfect for a winter getaway. Come to Corsica for its natural beauty and French charm, but stay for its sailing, hiking, kite surfing, windsurfing and scuba diving. For walkers, Corsica is home to the GR20 aka the Grande Randonnée network of long distance footpaths, the GR20 goes from north to south in Corsica traversing over mountainsides and more. But if you plan to tackle the GR20 in full make sure you have enough holidays; the route takes about 17 days to complete. Also, remember this is considered one of the most difficult of Europe's Grande Randonnée walking trails!
Malta
Further south in the Mediterranean Sea (south of Sicily to be exact) we can escape the cold to the island of Malta. The best way to get around Malta Island (there are three islands in total, Malta Island is the largest) is by bike. You can rent on the spot and this is a very cool way to get between all of the historic tourist sites the island has to offer. Hiking and sailing are two very popular sports on Malta, but scuba diving is one of the best sports to try here. Even in winter it's possible to dive here with shore dives aplenty. There are rocky reefs, some wrecks and cave diving. Head to the smallest island of Godo to dive the Inland Sea there. Finally, surfing is very popular in Malta too although the water temps in summer are obviously far more forgiving. Doesn't matter though because committed surfers can don a wetsuit and hit the surf anytime, anywhere, right!?
Somewhere in the Caribbean
Moving away from Europe now for something easier for shivering cold North Americans to get to, and you could choose many of the Caribbean islands. We recently wrote about Bermuda as a great island getaway for adventure travellers, and although it's technically not part of the Caribbean it's kinda in that 'general' area.
We recommend that you visit some of the following Caribbean islands if you're a serious adventure traveller: Dominica (pictured above) is best for climbers and trekkers, the Cayman Islands for scuba diving and snorkelling with stingrays, Bonaire for its spectacular off-shore diving, while the British Virgin Islands for snorkelling family fun. St. Lucia on the other hand is for all kinds of water-sports lovers like kitesurfing, and the Grenadines are perfect for chartering your own boat and exploring the seas and coastal areas. And finally, there's also Cuba for adventurous explorers, but beware to check travel rights for US citizens as these seem to be changing nowadays.
Bora Bora
Bora Bora is kind of in the middle of nowhere. It's in the French Polynesia archipelago pretty much smack-bang in the middle of the Pacific Ocean (on the South Pacific side). As a warning first up Bora Bora is NOT cheap, so you might want to stock up on cash before you pick this destination but just look at the picture above, do you really want to miss this tropical paradise? Winter is not the peak season so your wallet will thank you, and it's also the kind of time to experience some wonderfully humid tropical storms. The volcanic caldera of the island and its unique geography has produced a lagoon, which has some incredible underwater life. Swimming and snorkelling in the lagoon or one of Bora Bora's islands is a must. Jet skiing and kiteboarding are also options. 4×4 tours will take you overland to some of the best scenery, while you should not miss climbing Mt. Pahia depicted in the image above. Although always have a guide for this hike, as even experienced hikers have gotten in trouble here.
Komodo
The Indonesian island of Komodo is famous for two things: Komodo dragons, and some of the world's best scuba diving. We're not sure which will be more adventurous for you as the scuba diving can be fierce and fun, while Komodo dragons are literally known to have killed people! To visit the Komodo National Park, the best base is from Labuan Bajo on the island of Flores. You can fly to Labuan Bajo from Jakarta or even Bali. Then, from Labuan Bajo you can take day or multi-day diving trips, and also visit the islands of Komodo, Rinca and Padar Islands (the three islands making up Komodo National Park). Labuan Bajo has the best facilities for tourists, including numerous dive shops to organise your trips. In terms of diving, there are beautiful corals and sealife, drift dives, and our favourite – the chance to dive with beautiful Manta Rays. Both meeting a Komodo Dragon and getting up close to Mantas are unforgettable experiences.