Adventure Travel Destinations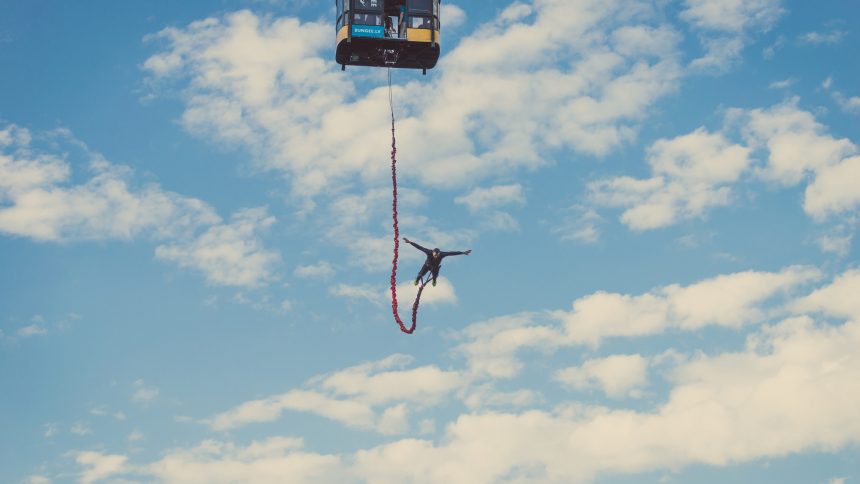 Adventures You Can Have in the Baltic States
September 14, 2015
Europe's top north-western corner on the Baltic Sea is often forgotten about while many struggle to pin point it on a map. Estonia, Latvia and Lithuania are countries that can offer much to adventurous travelers with adrenaline pumping activities from driving across a frozen sea to bungee jumping out of a cable car. If you love adventure and want to see Europe differently, then head over to the Baltic States.
Diving in the Baltic Sea
If you don't mind diving in the cold, then you might want to plunge into the depths of the Baltic Sea to discover hidden wrecks on the seabed. The Baltic Sea and the Gulf of Gdańsk have an unusually high number of wrecks lying on the bottom, where the majority have still not been discovered. If you're a pioneering diver, you can also go diving here and maybe visit one of the well preserved 17th century wrecks or maybe something from World War II.
Sea Kayaking in Hiiumaa, Estonia
For those of you who want to try your hand at sea kayaking, then Estonia is a great place to do it. The coastline in Estonia is around 4000km long, with over 1500 islands in the Baltic Sea, so there is plenty of opportunity to do a spot of sea kayaking. The second largest island in Estonia, Hiiumaa is a popular location to try out this watersport. This island is known for its surf, so you can imagine it will get a bit rough in the kayak – but that's where the fun starts! You'll be treated to wonderful views of sandy beaches, coastal meadows and rocky peninsulas, but note, this might not be an activity you'll want to do in wintertime when parts of the sea around the Estonian coastline freezes.
Camping on the Curonian Spit, Lithuania
The 98km stretch of sand dunes connecting the Curonian Lagoon and the Baltic Sea has become a trans-boundary UNESCO World Heritage Site that shares territory in Lithuania and Russia. The narrow stretch of land stretching from Russia's Kaliningrad Province to Lithuania's seaport of Klaipėda is often dubbed as the Baltic "Sahara", with its large and spectacular sand dunes. One of the highest dunes is the Parnidis Dune, that reaches 50m to the south of Nida and stretches all the way into Kaliningrad. Like the desert, these dunes shift and move, so it's best to keep to the marked pathways. Adventure lovers can make the most by camping here, and to add a bit more bite try taking a trip across the lagoon to the Nemunas delta by boat.
Bungee Jumping  from a Cable Car, Latvia
Bungee jumping is quite the adrenaline rush, but what could be more thrilling than doing it from a 42m cable car? If you find yourself in Latvia, you might want to head to Bungee Sigulda located in a National Park just outside Riga, where you get to haul yourself out of a moving cable car across the Gauja River. Some couples have even done the jump together on Valentines Day… naked.
Bogwalking in Estonia
One of the must do activities while in Estonia, bog walking is a key activity that we should all try once in a while, but what exactly is it? Well, it's pretty much as the label says – it's walking and in a bog. This is done by using special bog shoes and wooden boardwalks. Do make sure you bring waterproof clothing and extra socks. When you get to explore the bog in bog shoes, it's more exciting since you can really get a feel for the Estonian wilderness. It feels like walking and balancing on jelly or pudding and rather messy. The best bits are climbing up the look out towers to see the countryside, especially at sunrise. You an go all year round, and it's wonderful no matter the season since it changes colors so much between the months.
Off-Roading in the Baltic States
Off-roading is always an adventure, but in the Baltic States this is a different experience, especially if you go in the winter, like on the Baltic Run. This usually means driving over stretches of frozen sea in Estonia or frozen lakes in Latvia, off-roading in this part of the world is really quite the icy adventure, although you can still have 4×4 adventures in the Baltic States any time of year and in all the three countries. Maybe skip the car or motorbike, but head out in a quad!
Paraplane in Latvia
Take to the air with a paraplane – a passenger seat and pilot hanger system connected together in a single unit. As a passenger you will need to run 10 meters during take off but once you're in free flight it's quite the experience. The flight itself is short, taking 6 to 15 minutes, but you can really get a feel of Latvia from above. There are plenty of places to try out this airsport in various parts of the country, like Rumbula, Krustpils and Jurkalne.
Brown Bear Watching in Estonia
Feel the call of the wild and go bear watching in Estonia. Get out in nature and spend the night in a brown bear watching hide, but make sure to look out for bear claw marks, tracks and even droppings. There are plenty of companies doing tours and places to go watch bears, and usually these are only a couple of hours' drive from Tallinn or Tartu.