Adventure Travel Destinations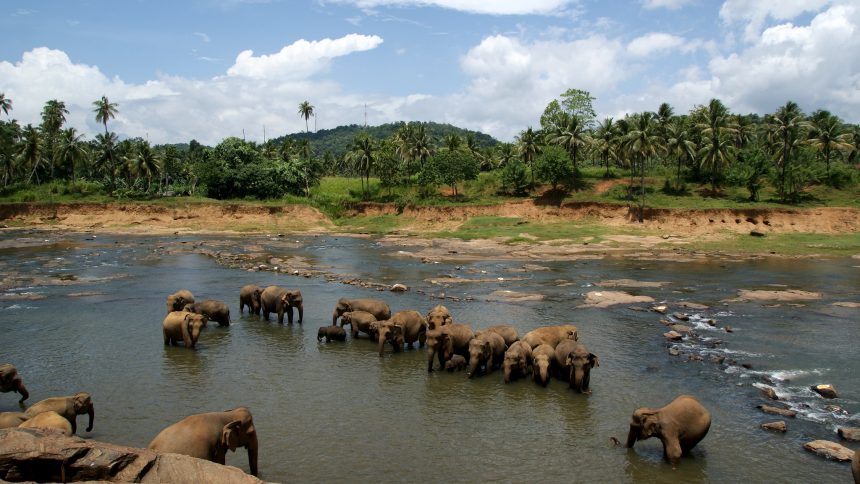 Adventure Travel in Sri Lanka
August 11, 2016
Sri Lanka is an island to the south of India, and it's often overlooked. But this island wedged between the Bay of Bengal and the Arabian Sea, has incredible tropical landscapes, beautiful beach resorts, an assortment of adventure sports, and of course wonderful cultural sights to explore. We recently wrote about Sri Lanka on our list of affordable travel destinations, but here's our more detailed guide to adventure travel in Sri Lanka.
Sri Lanka is a lush travel destination and one of the main draw-cards is the beautiful landscape of vivid green tea plantations. After-all, Sri Lanka used to be called Ceylon so it's no wonder there's an abundance of tea-themed attractions in Sri Lanka. But that's not all: there are also white sandy beaches and colonial towns to inspire architecture-lovers. For adventure sports lovers there are great surf beaches for surfing and kite surfing (think spots like Mirissa or Arugam Bay), scuba diving and snorkelling, white water rafting in Kelani River, and hot air ballooning in the Dambulla area. Hikkaduwa offers exceptional scuba diving and snorkelling with the most magnificent corals.
Sri Lanka has a tropical climate with lots of monsoonal rains sweeping over various parts of the island at different itmes of year. The best time of year are February to April, and August and September – this is when the weather won't be up for so many thundering downpours. Having said that there is nothing quite so incredible as the power and tranquil beauty of monsoonal rains, so it could be worth being in Sri Lanka during the rainy seasons as well.
Kandy is the touristy hotspot with the area around it full of beautiful tea plantations, waterfalls, valleys and flowing rivers. The area around Kandy also includes the island's highest mountain, Piduruthalagala, plus the famous "World's End" which is a massive cliff-drop. Another important spot for adventure travellers is Anuradhapura where you'll find the ruins of  the island's ancient capitals. If you're travelling as a couple and want a romantic few nights, head to Bandarawela.
Jaffa, in the far north, is a town of historical importance, however, the northern region is not as safe four tourists as the troubles of recent decades have resulted in leftover landmines in some parts.  Go to Matale and climb the Sigiriya or Pidurangala Rock to see the ancient frescoes and enjoy a panoramic view. Then head to Colombo to get a taste of Sri Lanka's bustling commerce center and capital.
When you're all travelled out head to Unawatuna or Robolgoda for world-class beach resorts where you can sit back and relax. Or wake up early one morning for a hot air balloon ride as the sun rises over Sri Lanka. You could take a late afternoon stroll from village to village or do it on the back of an elephant instead. There are also plenty of coastal spots in Sri Lanka from where you can go out on a day trip of whale and dolphin watching. In terms of other wildlife head on a safari at Yala National park to see leopards, elephants, parks, and other animals that make up Sri Lanka's divers natural landscape.
A word on the delicious food. Sri Lanka food is very similar to the food in southern India, and you must try the various delicious curries. In fact, the food is an absolute bargain as you can get rice and delicious curry for about USD $1-2.