Adventure Travel in Central Asia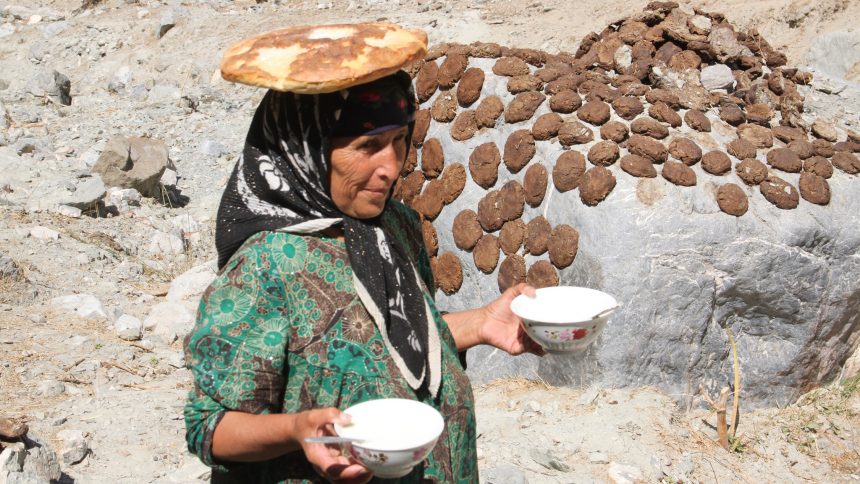 Adventure Holidays in the 'Stan' Countries
January 12, 2016
Unless you're a geography nerd, there are some parts of the world that are a lot less familiar to most of us than others. While most of us could probably point to Italy on a map, how would you go with Tajikistan? If this question has you stumped, you've come to the right place! The so-called "Stan" countries are located in Central and South Asia and there are 7 of them in total. The suffix -stan is Persian for "country" or "place of" – so for example, Afghanistan is the "place of" the Afghans. And if you're wondering just where these "Stan" countries are on a map, click here and zoom in. Now, if you're ready for some adventure holidays in the "Stan" countries read on; but remember to check up-to-date travel advice before you head off.
Afghanistan
Afghanistan has faced war, tribal conflict, Taliban and ISIS terrorist attacks, insurgency attacks, and more over the past decades and for this reason many countries warn its citizens against traveling to Afghanistan for any reason. Despite these conflicts (and many other homegrown issues), Afghanistan hasn't always been like this, and for adventure travelers Afghanistan has much to offer. Nonetheless, because of ongoing regional instability it's always best to consider whether going to Afghanistan is the right thing to do now. We can only hope it won't be like this much longer and that rebuilding can continue.
For those adventure travelers willing to take the considerable risk, there are mountainous regions in the north, the city of Kandahar in the south, and the capital Kabul in the east; then there are the Gardens of Babur, the city of Herat, the historical wonders in Bamiyan province, and the Wakhan Corridor. The famous Khyber Pass is also a must-visit although it's often closed to foreigners (so before to check first!). Ethnically diverse, there are the Pashtun, Tajik, Hazara and Uzbek groups found in Afghanistan; and Persian and Pashto are the most commonly spoken languages. Other than memories and photos take with you an original hand-made Afghan rug or kelim, or perhaps an intricately decorated pot and vase. The journey to Afghanistan is likely to be an unforgettable experience, and if you can pick a relatively safe time to go, engage a local guide who knows the ropes, and respect the type of challenges these courageous people have endured, Afghanistan will leave its mark on your heart.
Kazakhstan
While you might not have heard of Kazakhstan (yet!) it's actually the world's largest land-locked country. It's a strong player economically in the region with oil, gas and mineral resources aplenty. It's also a culturally divers place: after the Kazakhs (about 60% of the populations) there are also Russians, Uzbeks, Ukrainians and many other ethnicities living there. Among the must-see regions are the Caspian beaches, the Almaty mountains with treks into Tian Shan, seeing the ancient petroglyphs, venturing into the Kazakh desert, and stopping by towns along the historic Silk Road. Astana is the capital and its skyline is dotted with modern architecture. Other must-see sights include the Altai mountains, the Sharyn Canyon (which rivals the Grand Canyon for looks), and the Kolsai lakes which is surely one of the most scenic places in Kazakhstan with its bright emerald green water.
Kyrgyzstan
The Tien Shan range dominates this mountainous country, you might be surprised to know that aside from high-altitude lakes there are also glaciers, steep cliffs, and vast plains to be found here. Hiking and mountain-climbing are popular outdoor sports, and adventurous travelers should visit the Issyk Kul lake as well as of course the Tien Shan mountains! Bike treks are also popular here, as are winter-sports as Kyrgyzstan is home to almost two dozen ski resorts. Finally, if you're looking for alternative modes of transport why not try to go in the footsteps of nomads and go horseback riding?
Pakistan
Pakistan is the epitome of the adventure traveler's dream. It has all kinds of terrain from mountains, to the sea, flat plains to desert, and waterfalls to rivers. In fact the world's second highest mountain is here: K2 standing at 8611 meters. The northern Gilgit-Baltistan region is where hikers and trekkers will find ample opportunity to climb. Pakistan is steeped in rich history notably including the Indus Valley Civilisation being located there, which among other things included having planned roads and towns 3300 BC.  The trade routes of the Khyber and Bolan passes are located in Pakistan as well, although please note both of these legendary routes are pretty much off limits to outsiders and are considered very dangerous. The south-eastern Balochistan region is remote and isolated, although foreigners often take the chance to go to the city of Quetta. Visit the capital Islamabad and the nearby Punjab region where you'll find a rich cultural scene with mosques and shrines. Adventure travelers should also head to Karachi or to Lahore, as well as the Karakoram Highway and the Hunza Valley. Some parts of Pakistan may not be safe to travel to, so you should always check your country's travel advice before heading off about which regions are considered safe while you are there.
Tajikistan
Tajikistan has been slowly emerging since a five-year civil war there in the 1990s, but for adventure travelers Tajikistan offers raw and rugged travel at its best with beautiful scenery, towns and villages untouched by tourists, and much to uncover. Take several days to drive along the Pamir Highway which runs from Osh to Dushanbe via Khorog (we recommend going by 4×4 or a motorbike), and while in this region soak up the beauty of one of the world's most spectacular mountain scenes amid the Pamir Mountains. The Pamir Mountains form part of a World Heritage Listed national park also. Stop by Lake Karakol, visit the Ferghana Valley, and see the beautiful valleys of the Fann Mountains. The Silk Road has cut through parts of Tajikistan, and was for a time one of the main thoroughfares of the northern Silk Route.
Turkmenistan
The Karakum Desert is a must-see in Turkmenistan, not least because a sizeable portion of this country is part of this vast arid area. Among the places intrepid travelers should visit include the Caspian Sea coastal area, the one-time Silk Road capital of Merv, swim in the Kow Ata sulfur lake, see the ruins of Old Urgench at Konye-Urgench, visit the Koytendag Nature Reserve, and/or go hiking in the Turkmen-Khorasan Mountain Range. You can see in the photo above the Darvaza Flaming Crater, which is actually a man-made fire that has burnt ever since an accident in the 1970s when an oil rig collide with a natural gas pocket by accident. The fire was left to burn until it extinguishes naturally and it is charmingly called "The Gateway to Hell." You can even go camping nearby for a truly zany experience.
Uzbekistan
Uzbekistan is another of the "Stan" countries to gain independence from the Soviet Union in 1991, it too has had a challenging path with political instability, corruption, and poverty among other problems over the past decades. But that doesn't mean adventure travelers should stay away from Uzbekistan – in fact, quite the opposite! The disputed Ferghana Valley (check travel warnings), the red sands of the Kyzylkum Desert, the historical Silk Road route through the Zeravshan River valley and famous cities like Samarkand and Bukhara, plus the Pamir Mountains are all ample reasons to get to Uzbekistan pronto! Remember that Bukhara was the Silk Road capital and is also UNESCO World Heritage listed with sumptuous medieval Islamic and Central Asian architecture to enliven your senses, while Samarkand is home to the famous Silk Road site, the Registan (pictured above). Meanwhile the capital, Tashkent, is more modern that most of the other parts with tree-lined boulevards and a cosmopolitan vibe. It's considered a kind of cultural capital of the Central Asia region, so make sure you spend a few days here en-route to regional parts of Uzbekistan.
If you want to combine your trip with adrenaline crossing most of the "Stan" countries, you can embark on a unique adventure with the Central Asia Rally. The unprecedented Central Asia Rally route beginning from Russia towards Kyrgyzstan grants you a perfect opportunity to explore this region which offers unique cultural traits that you cannot find anywhere else.