Adventure Travel Destinations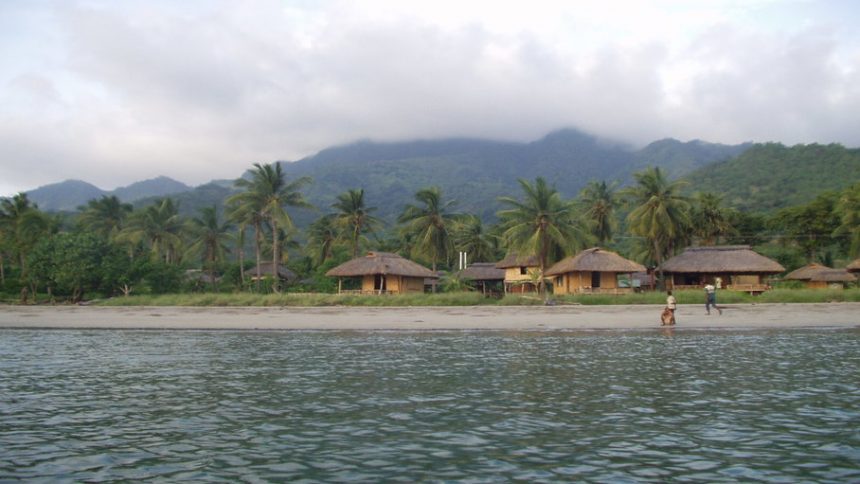 6 Lesser Known Travel Destinations for Adventure Travelers
May 9, 2016
Off-the-beaten track adventures can be just as rewarding as their well-known and tourist-friendly counterparts. In fact, sometimes going somewhere where you feel like a bit of trailblazer in the unknown, can be more adventurous and more thrilling than going somewhere with plenty of TripAdvisor reviews. Be a modern-day explorer and be among just a very few fellow adventure travelers to have discovered these lesser known travel destinations.
Tuvalu
Tuvalu is made up of a chain of islands in the South Pacific and together the landmass of this country is one of the smallest in the world. For a lesser known travel destination that ticks boxes like: tropical, island, getaway then Tuvalu should make your bucket list. The only island that has an international airport is Funafuti (this is also the capital and most highly populated of Tuvalu's islands); but the only airline flying in is Fiji Airways – and flights aren't each day and  you might have to wait a while to get the flight as the service can be unreliable. The point of going to Tuvalu is not to see major tourist attractions, but to soak up the atmosphere of a tiny island in the middle of the Pacific Ocean, and to experience a glimpse of Pacific Islander culture and traditions. Besides that find beach-side accommodation and wake up in heaven on one of the remotest spots on Earth.
East Timor
East Timor is one of the newest nations on Earth, having gained independence from Indonesia and recognition as a sovereign state in just 2002. Fly into the capital, Dili, either from Australia or some other cities in Southeast Asia. Very few tourists visit East Timor and if you're a scuba diver this is a good thing. This country is located in the so-called 'coral triangle' meaning that the underwater sites are in abundance. In addition to local traditions you can also experience something of the Portuguese and Indonesian colonial eras in East Timor. Infrastructure is developing but not quite 'there' yet, so be prepared for long bus rides and to just go with the flow if things don't go according to plan. The mountainous regions of central East Timor are also great for trekking.
Moldova
Many mistake it as being part of Romania or even Russia, but Moldova actually stands alone in its own right north of the Balkans between Romania and Ukraine. Fly in or take a bus to the capital, Chisinau, and use this a base to access the rest of the country. For adventure sports enthusiasts some of the top things to do in Moldova include caving, kayaking and skydiving. You can also hike or bike ride the mountains and hills. For adventure travelers keen on visiting lesser-known travel destinations then while in Moldova you could also visit the region of Transnistria, which is a breakaway region that does not consider itself part of Moldova. Check up-to-date travel advice about visiting Transnistria, plus find out what entry requirements you must meet to get in and out safely.
Borneo
The island of Borneo in Southeast Asia is shared by three countries: Indonesia, Malaysia and Brunei. Borneo is not typically on the tourist trail of Southeast Asia but adventure travelers who don't want to miss out should visit this wonderful island, that offers so much. We recommend visiting Malaysian Borneo (although Kalimantan – the Indonesian portion of Borneo – is absolutely also worth seeing). Malaysian Borneo has two regions: Sabah and Sarawak. It's worth climbing the highest mountain in Southeast Asia, Mount Kinabalu, that is located in Sabah, and visiting the orangutan sanctuary nearby. Check out our Borneo Adventure Travel Guide!
Labuanbajo, Indonesia
Conjure Indonesia and most people think of Bali, Java or Sumatra at best. But Indonesia actually includes hundreds of inhabited and thousands of uninhabited islands just waiting for adventure travelers to discover. One of our favorites is the island of Flores in the Nusa Tenggara region of south eastern Indonesia. We especially love the small city called Labuanbajo, which is perched on the side of a cliff that drives into the sea. Hill-side accommodation offers stunning views of the bay, with views often framed by gorgeous clouds at sunset. There are plenty of dive shops at Labuanbajo to choose from, which is terrific because the diving here is among the world's best. It's also one of the rare spots where you can dive with Manta Rays. From Labuanbajo you can also take a day trip to visit the Komodo National Park and get up close and hopefully not too personal with the infamous Komodo dragons.
Mongolia
Everyone has heard of Mongolia, but it remains a travel destination which tourists have not yet cottoned onto in droves. Why is it worth going to Mongolia? It's locked between China and Russia and has preserved a nomadic lifestyle among many of its population – surely something worth experiencing!  It has among the world's lowest rates of population density and coupled with its famed flat landscape, this is a place to escape people and experience a level of emptiness. Visit the capital, Ulan Bator, go on a tour of the Gobi Desert, or stay in a yurt (known as a ger in Mongolia) after a long day of horse riding, or trek in the Altai Mountains. For adventure travelers with time, do the Trans-Mongolian which goes from Moscow (Russia) to Beijing (China) via Mongolia.