Aerial Adventures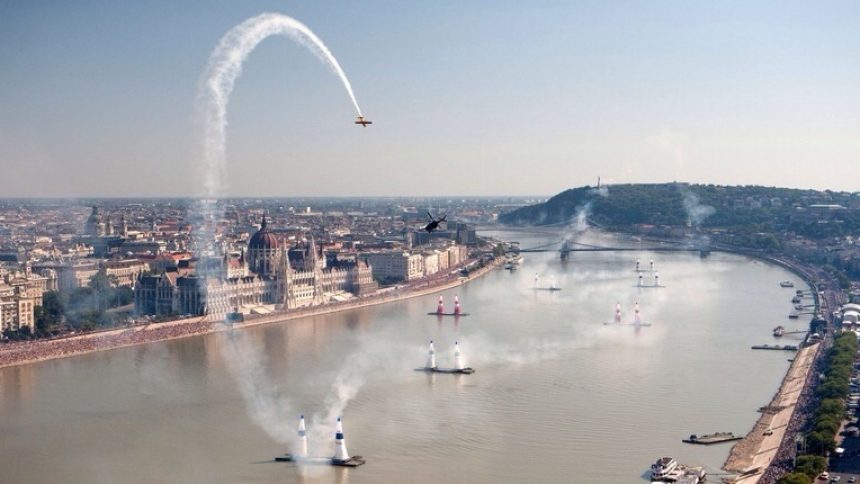 The World's Most Thrilling Air Races
July 26, 2016
There's nothing more exciting then seeing the agility of small planes doing incredible feats and tricks. The sound of the roaring engines overhead, the extraordinary skill of the pilots and sheer spectacle of seeing planes zip and zoom in the sky yet so close to earth. Read on to find the world's most thrilling air races.
Red Bull Air Race
The Red Bull Air Race World Championship is one of the fastest and most exhilarating motor sports on the planet, and if you're in a city where these planes take the sky you'll hear them before you see them! The aerial races is about the pilots challenging themselves and each other to some of the most daring death-defying feats. With a combination of high speed, low altitude and extreme maneuverability – these planes and pilots put on a show like no other. One of the most famous of the Red Bull Air Races takes place in Budapest, where the planes can be found diving under the bridges that cross over the Danube. This series isn't just about the spectacle though, it's a hardcore race with pilots competing to become the Red Bull Air Race World Champion. Races occur throughout the world, across Europe, the United Kingdom, the United States, Asia, the Middle East and beyond.
Air Race 1
This air race follows a typical motor sport formula of a 5 kilometer looped circuit and the first plane to cross the finish line wins. It is a test of pilot's skill – especially considering the airplanes race at speeds of over 450 kilometers per hour. In total the 8 racing planes do 10 laps each. The races that form the series take place in different host cities each time. Recently it's been held in Lleida, Spain; Ceiba, Puerto Rico; and Reno, United Staes.
International Formula 1 Air Racing
With roots back to 1947, International Formula One Air Racing is the longest continuously operated airplane racing class in existence. Based in the United States small planes reach speeds of more than 300 kilometers per hour. In these races only 'mini' airplanes are allowed to race with engines of up to 200 cubic inches.
National Championship Air Races
Held in Reno, the United States, the next National Championship Air Races will be held September 14-18, 2016. This is a multi-sport even with various classes of air races such as T-6, Formula 1 (see above), Sport and Jet. The event includes spectacles such as planes doing coordinated, choreographed air shows; as well as military displays in addition to the usual races. Check out this short video to get inspired: