Extreme Sports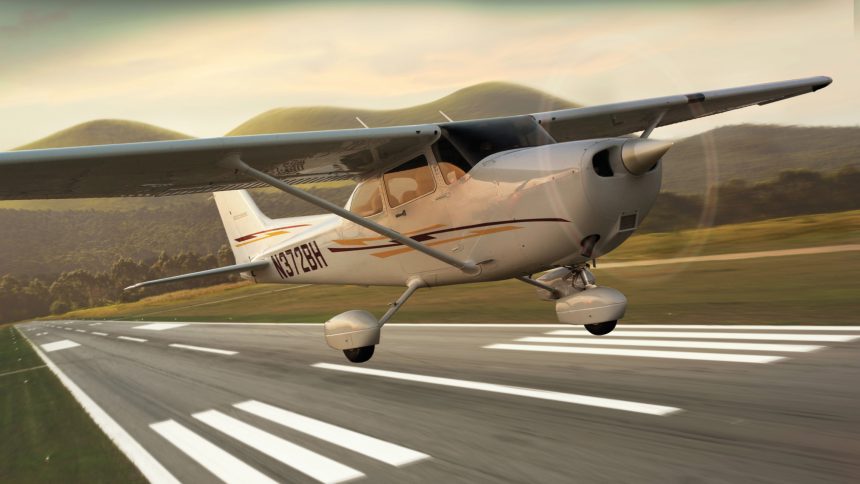 Where to Learn How to Fly a Plane
July 25, 2016
There's nothing quite like the thrill of flying, but if you're wanting to take your in-air action to the next level it might be time for you to learn to fly a plane yourself! Here is everything you need to know about recreational flying for those who want to take up the very cool hobby of learning to fly a small plane. So if you're ready to get your pilot's license read on!
What's Involved in Learning to Fly a Plane
In loads of countries it's possible for people over the age of 16 or 18 to learn to fly a plane, even if you don't want to be a professional pilot – just for fun! Typically it involves taking part in private or group course and slowly working up your flight hours with a trained co-pilot sitting beside you. Then, eventually, you'll get to venture out on your own. Each country and state will have strict rules about the exact kind of plane you can learn to fly in, and then what you type of plane you can fly solo in later on. And obviously you won't be flying Boeing 747s any time soon! There are also rules as to whether you can just fly alone or take passengers – all dependent on the local laws and your qualifications. Some accelerated courses can see you get your pilot's license in a few months, or if you're doing it part-time or even less frequently you can get it over half a year to a year.
If you're learning how to fly a small plane your training will involve a combination of actually piloting an aircraft (or in a simulator instead), plus classroom time where you learn theory. Then once you pass all the relevant tests and have enough actual flying hours under your belt you will get your pilot's certification which means you can take to the sky under the rules of your certification. Pilot training doesn't come cheap, because aside from the classroom hours you typically have to rent a small plane from your school and pay for the fuel, insurance and other costs. Some pilot training schools will have an all inclusive cost that includes everything, but often the cost will depend on how many flight hours you 'buy'.
What Kind of Plane Can You Fly
Each country and state will have strict rules about the exact kind of plane you can learn to fly in and then what you can fly solo later on. There are also rules as to whether you can just fly alone or take passengers – all dependent on the local laws and your qualifications. The different levels for pilots include: student pilots, sport pilots, recreational pilots, private pilot, commercial pilot and then airline transport pilots who fly for airlines like Etihad and Qantas.
The planes you are certified to fly typically relate to different types of planes, engine classes, aircraft weight, passenger number and other factors. For example student pilots are very restricted in what they can do and cannot take passengers, while sport and recreational pilots can take just one passenger. Commercial and private pilots need far more flying hours logged and need to pass more stringent tests and have more technical knowledge. They can take passengers, however, and have more relaxed rules in terms of night flying and and other restrictions that are placed on recreational pilots. Commercial pilots are the first level where payment can be received as a pilot – although private pilots can be reimbursed for any costs by passengers.
Typically each country or region recognises your qualification as able to fly a certain type of plane – therefore, if you're planning to fly in a different continent or even country you should make sure that your qualification translates to the equivalent allowed in the air space you plan being in. You can often just do top up courses to be sure. You can also get flight training for different types of aircraft such as a helicopter, hot air balloon or paraglider.
Where Can You Learn to Fly a Plane
You'll find pilot training schools all over the world, and there's probably some providers very near you. You should look for providers that are registered with the local flying authority and meet all of the regulations. You should choose a trainer who has a lot of flight time him or herself with plenty of experience in teaching as well. You should ask about the quality of the plains and make sure they are in top condition and maintained regularly. Beyond that choose a flight school that places quality over everything else. If a school is promising to train you up to be a commercial pilot in a few weeks then you should be questioning if that's too good to be true.
You should always check with your doctor before signing up and while costs might be prohibitive for some, you might be surprised that it's not as expensive to learn to fly as most people think. In the end if you have the technical skills and the physical ability then learning to fly a small plane is an excellent little hobby for adventurous people!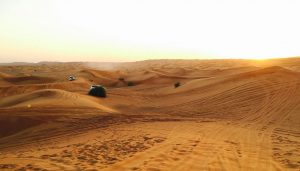 In adventure travel news, n innovative new natural desert reserve spanning 10 percent of the total area of Dubai has been launched in the UAE. The Marmoon Desert Reserve Project is set to be the site of several ecotourism projects and conservation efforts contributing to the protection and nurturing of the environment,…
Hot Topics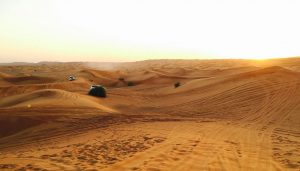 In adventure travel news, n innovative new natural desert reserve spanning 10 percent of the total area of Dubai has been launched in the UAE. The Marmoon Desert Reserve Project is…