Adventure Travel Destinations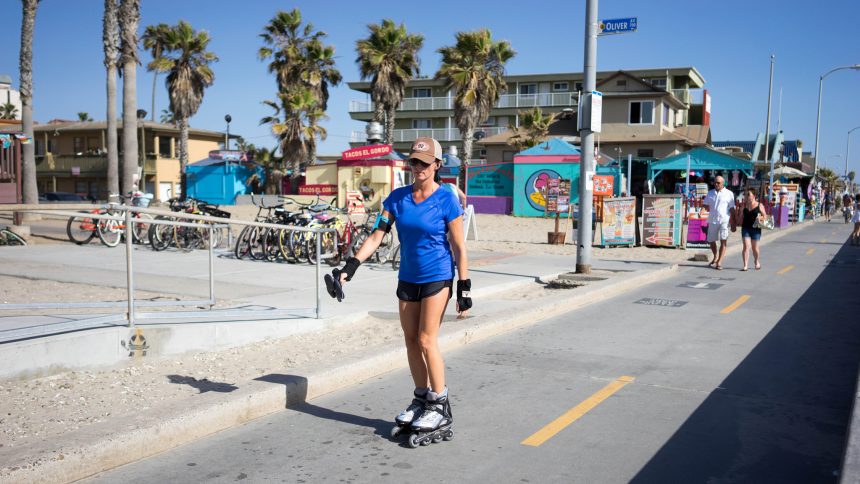 The World's Most Famous Roller Blading Destinations For Summer
July 22, 2016
Get around some of the hottest tourist destinations using one of the funnest adventure sports. Here are the world's most famous roller blading destinations for summer.
New York City, United States
The grandest city of earth, New York, elicits many images: yellow taxis, Carrie Bradshaw, skyscrapers and bustling business people rushing from work to cocktail hour. But New York is actually a great place for rollerbladers – especially when getting from block to block can be such a chore using public transport. With vast trails and beautiful views, coupled with fresh air, the world famous Central Park is probably one of the city's premier places to go rollerblading. Manhattan – New York's most famous precinct – is also popular with inline skaters. Head to Hudson River Park and head along a pathway from Battery Park past Chelsea Piers to Riverside Park. Skate across Brooklyn Bridge, and while in Brooklyn skate down Prospect Park's Park Drive. Couple a short ferry ride with roller blading at Staten Island, or head to one of the parks in Queens.
Los Angeles, United States
California is famous for its beach and promenade lifestyle, and LA's Venice Beach is the most famous destination in the city for rollerblading. Picture this: Palm Trees, famous people, beachside, relaxed atmosphere and endless sunshine. Venice Beach's boardwalk runs parallel to the famous Pacific Highway, and you can easily get to Malibu, downtown LA, the Hollywood Hills or other famous hot spots to continue your rollerblading exploration of California.
Melbourne, Australia
Melbourne comes alive in summer with huge sporting events from Australian Open tennis to Boxing Day cricket, but Melbourne is covered with winding paths for cyclists, runners and rollerbladers where you can get to know some Aussie nature not too far from the inner-city. Check out the path around the Botanical Gardens called The Tan, or head to St Kilda where you can rollerblade along the St Kilda Beach promenade. Head along the paths which stake by the Yarra River and really test your rollerblading and fitness around the Yarra Boulevard. Tie your skates on around the South Bank promenade outside of the Crown Casino, where the views of the city are incredible!
Barcelona, Spain
The heat in summer in Barcelona can be oppressive, but head down to the beach-side promenade on your rollerblades and you'll have a cool breeze running through your hair in no time! The promenade by the beach leads to the Forum – a big empty space where lots of rollerbladers and skaters congregate. Then there's the wide European-style corso of Gran Via Carlos III where you can rollerblade if you're a more experience rollerblader.
Roller Blading VS Roller Skating
One final note, on the difference between roller blading and roller skating. These two are very similar sports but in roller skating the wheels are set up like they are on a car with two at the front and two at the back, where rollerblades normally have four wheels one behind each other. Whether you prefer roller blading or roller skating all of these destinations are perfect for both sports.