Adventure Travel in Central Europe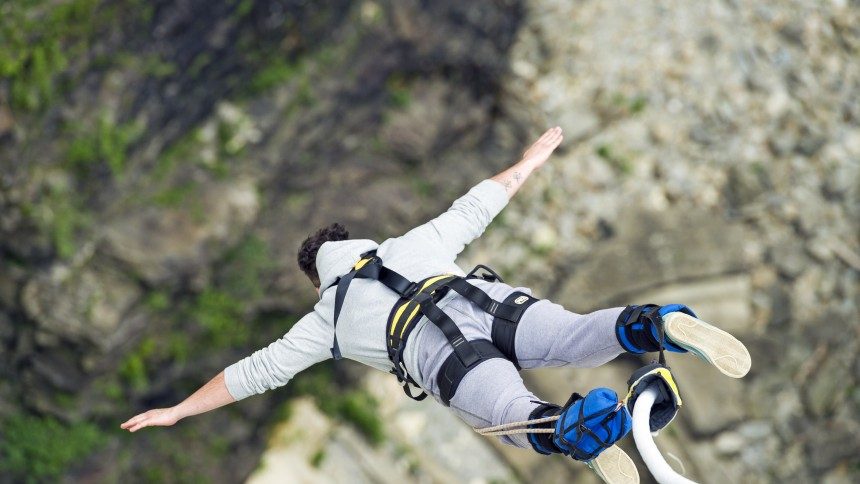 Terrifying Spots to Bungee Jump Off a Building
October 12, 2015
Jumping off from a height with just a rope attached to your legs is scary no matter what, but you can amp up the adrenalin levels by by bungee jumping off a high-rise tower, dam or bridge. So while, of course, you can jump off moving objects like hot air balloons or planes, here are our top picks for terrifying spots to bungee jump off a building or built form.
Verzasca Dam, Switzerland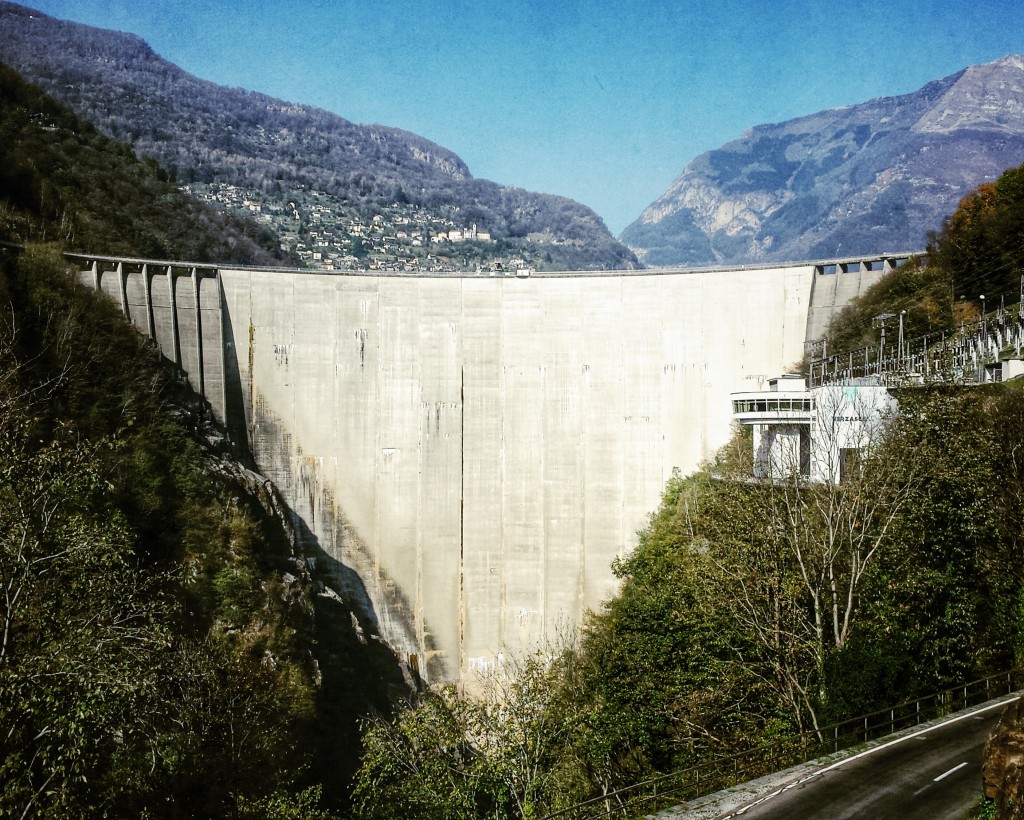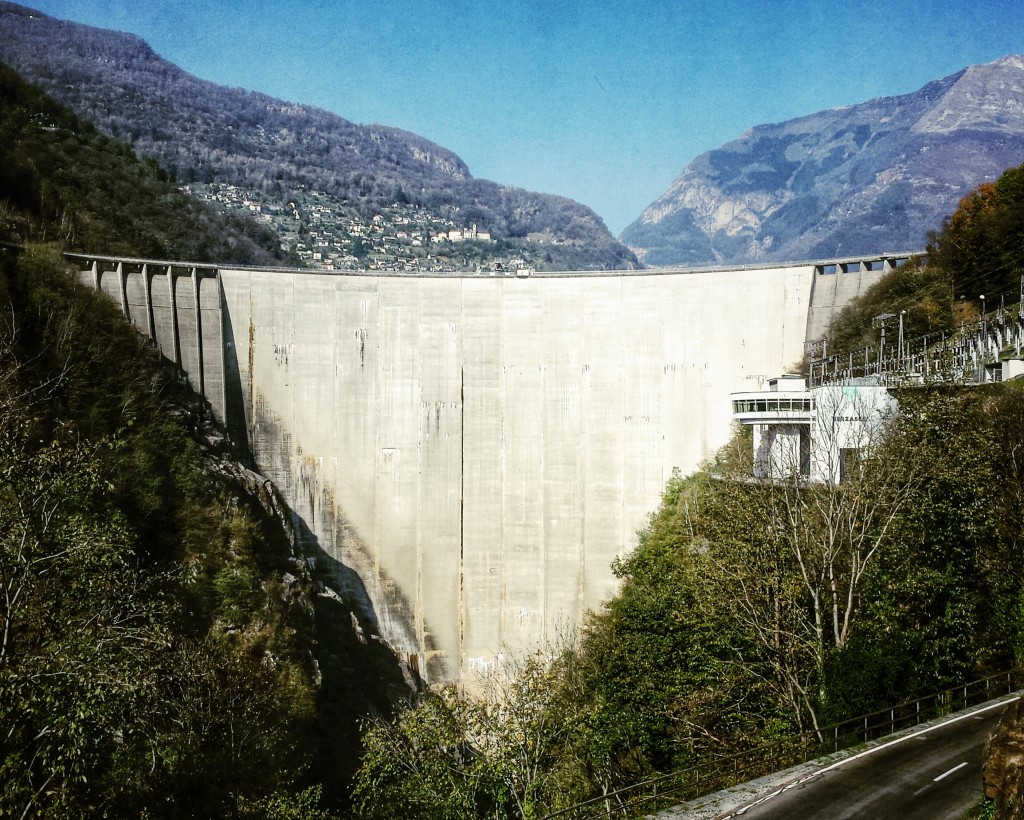 Photo By: Saïda
We'll start with this simply because James Bond has jumped off this bridge! Check out the scene from GoldenEye here for some inspiration. They dub this one of the world's most famous jumps and there are options for beginners (the 007 Classic, which involves jumping out head first with your feet attached to the elastic rope), while for more experienced jumpers there are backwards and night jumps. Finally, for very experienced jumpers (who've done about three jumps) there's the 007 Ultimo, which involves jumping feet first holding on by your hands!!! Located in southern Switzerland in the Locarno lakes region, the dam wall itself is 220 meters high. Bookings are essential, head to Trekking Team for more information. Note: This dam is officially called the Contra Dam.
AJ Hackett Macau Tower, China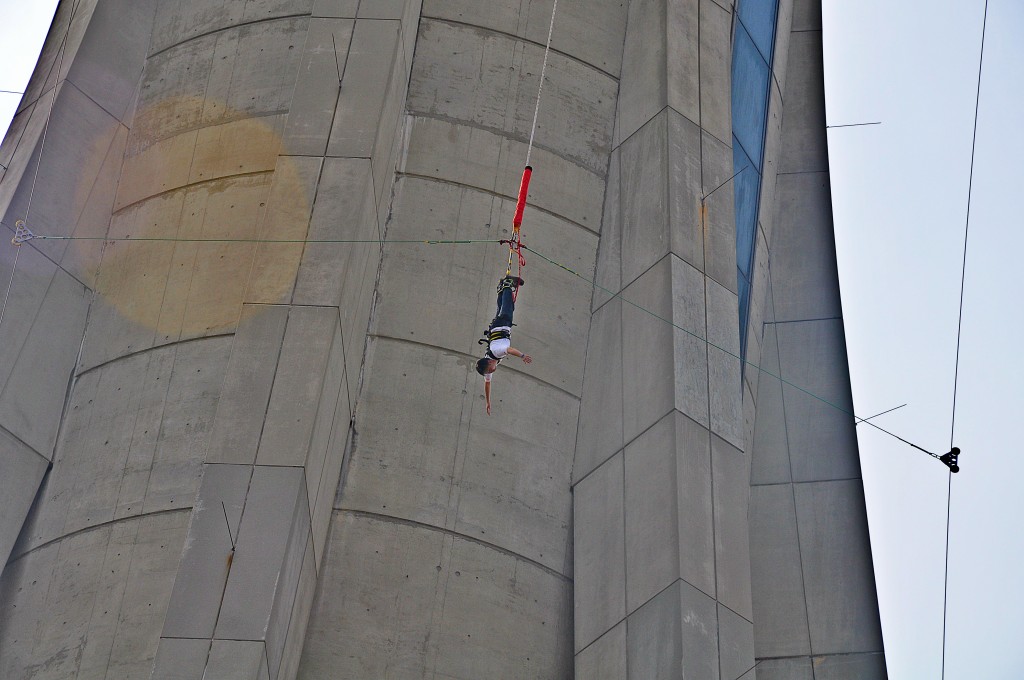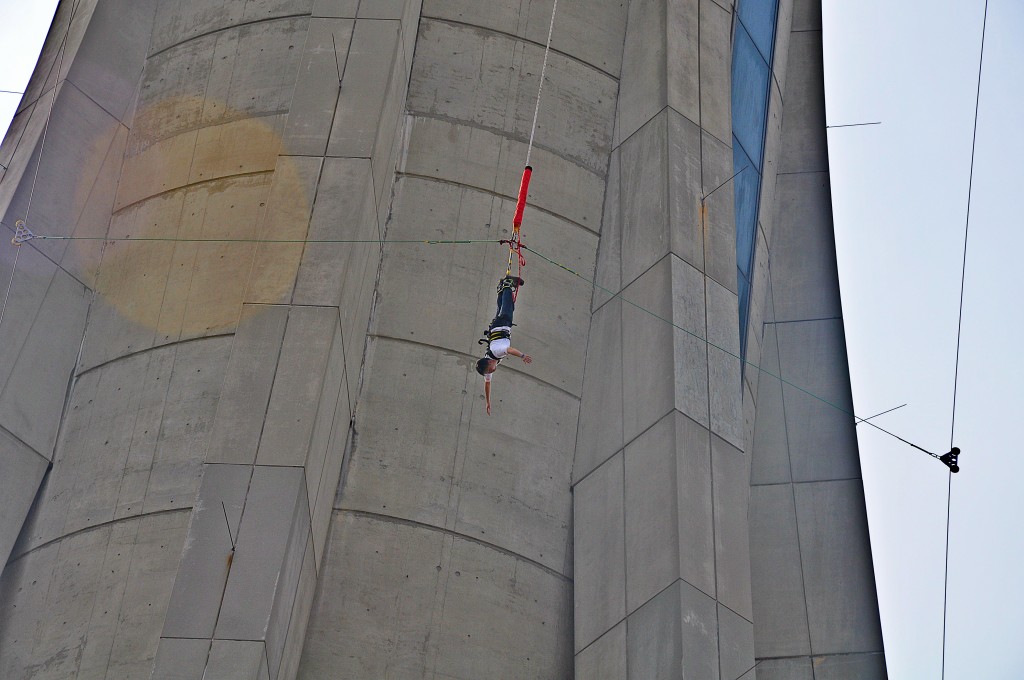 Photo By: MrT HK
The AJ Hackett Macau Tower bungee jump is the world's highest jump with the starting platform at 233 metres. There's a special cable system which ensures you don't go crashing back into the tower wall itself. Macau is located on mainland China, kind of near Hong Kong but across the Pearl River Delta. It's known as a gambling mecca, so if you fancy gambling with your life (just joking) do this jump! You can check out a video of this extreme sport here. Book ahead.
Stratosphere Tower, United States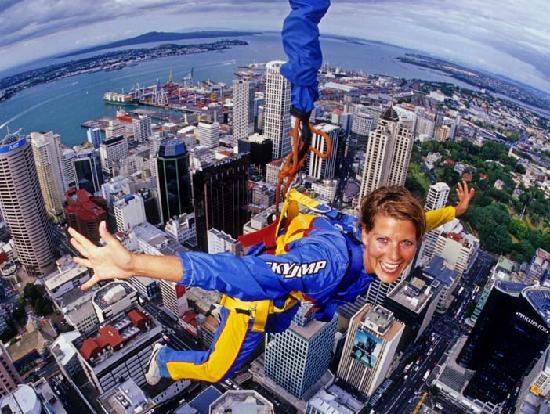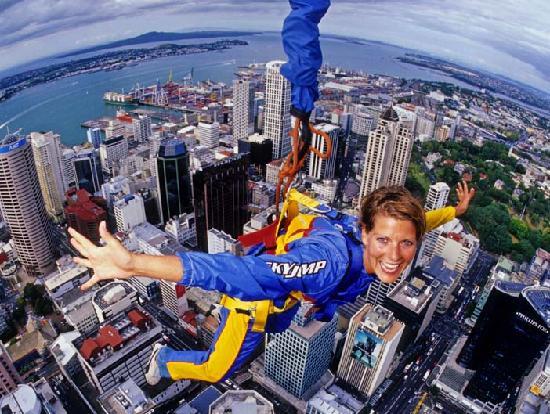 Photo By: SkyJump Las Vegas
Located in Las Vegas, the SkyJump bungee off the Stratosphere Tower holds the Guinness World Record for the highest commercial decelerator descent. You'll be jumping from the 108th floor – and not many people can say that! And besides, when in Las Vegas!!! If you stay in the hotel located in the same building there's a special discount offered. Don't forget to book your jump ahead of time.
Auckland Sky Tower, New Zealand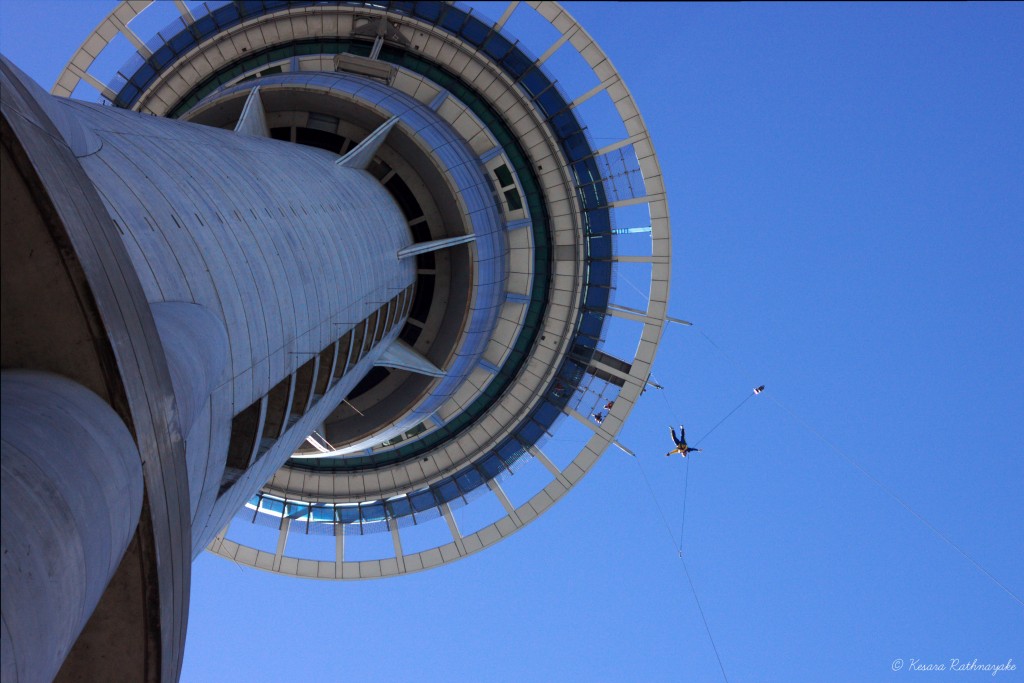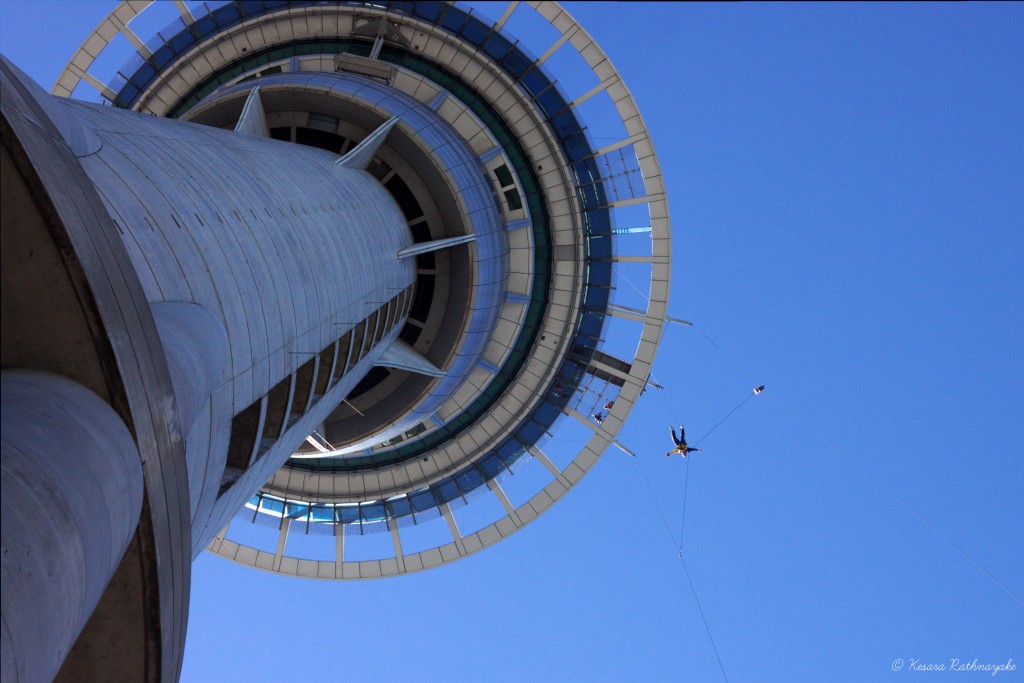 Photo By: Kesara Rathnayake
New Zealand is an adventure sports and nature-lovers mecca, and the Auckland Sky Tower SkyJump will see you hurling yourself off New Zealand's tallest building! Plummet 192 meters at 85 kilometers per hour! They say it's more like base jumping because it's so fast, with a grand total of 11 seconds of free-fall. The coolest part is, you'll be joining Beyonce – because she's done this jump! Check out the video here. You can also combine it with the SkyWalk activity, which is walking on top of the tower – with no handrails – just you and a 192 meter drop. There's a discount price for doing both activities.
Bungee off a Bridge!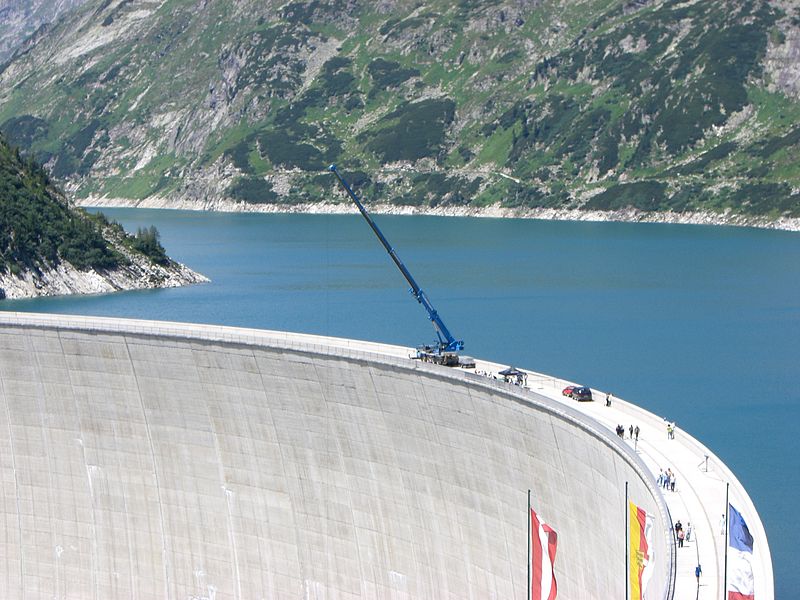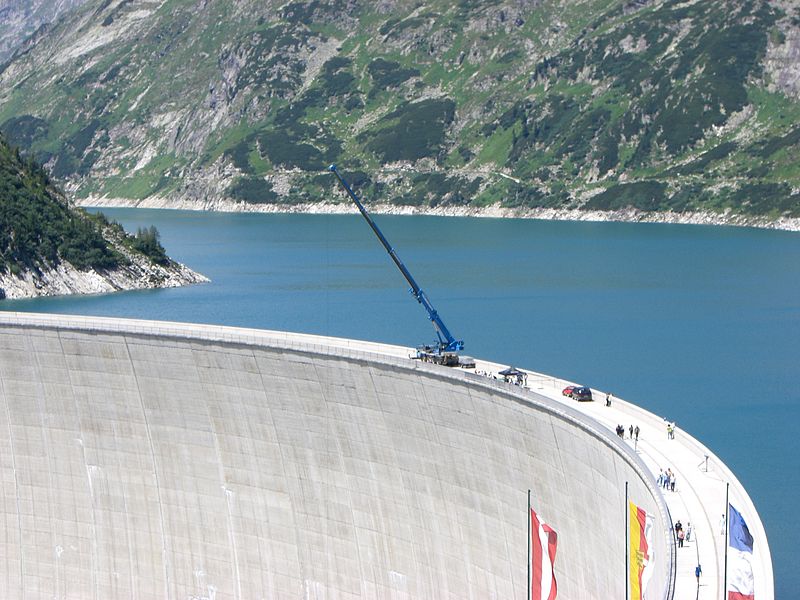 Photo By: Franz Egger
Not heading to any of the above locations soon? Well, there are still plenty of other terrifying spots to bungee jump off a building or built form. Bridges offer another very picturesque and extremely thrilling location from which to jump, here are a few of our favourites:
Europabrücke, Austria:  Located in Innsbruck in the western part of Austria in the Tyrol, you'll find Europabrücke, which translates to Europe Bridge. Conquer your fears in a beautiful setting by jumping from 192 meters high.  This jump also goes by the name of Rupert Hirner Bungy Jumping, and make sure you book in advance. While in Austria you could also swing by Kölnbrein Dam, from where they have bungee jumping sometimes. They use a crane on top of the bridge from which you jump. Scary stuff!
Bloukrans Bridge, South Africa: Jumping 216 meters off the bridge above the Bloukrans River below. It holds the record as the first African bridge bungee.
Royal Gorge Bridge, United States: We wrote about this bridge – located in Colorado – recently as one of the scary suspension bridges you DO want to cross, however, this has also been a thrill-seekers dream jump in the past. It's not always open for bungee jumpers (in fact it's only open during special events for jumpers), but contact Go Fast Games for the latest information.
Niouc Bridge, Switzerland: During summer, the Niouc Bridge (also one of the world's scariest suspension bridges) is often open to bungee jumpers. The jump is about 190 meters into a 200 meter canyon.
Note: In this article we have used the spelling "bungee," except when the spelling "bungy" is used as part of a company name.