Adventure Travel Destinations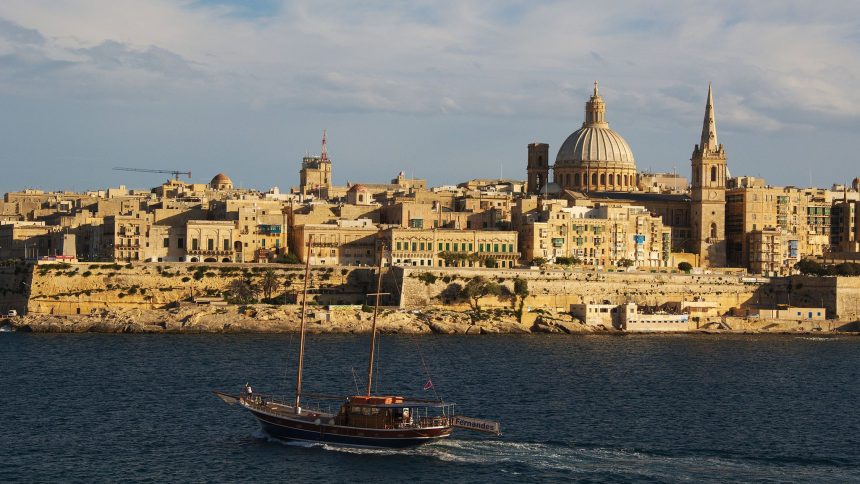 7 Small Countries that Pack a Big Punch
May 4, 2016
Some of the smallest packages can reveal the best surprises. These are seven our favourite small countries that pack a big punch.
Andorra
Andorra is a teeny tiny country caught between France and Spain that is just 468km², which is really tiny when you consider that France is 643,801 km². Andorra is located in the Pyrenees mountain range and as a result giant mountains cover most of the tiny country. The main reason to visit Andorra is the skiing and snowboarding and during winter the two major ski areas of Vallnord and Grandvalira are packed with foreigners wanting to take advantage of the relative cheap ski fields. In summer trekking the Pyrenees is a very popular pursuit. Most people head out on hiking adventures from a town called Arinsal, doing various 1/2 or full-day hikes. There are two major roads into Andorra, one from Spain, the other from France. It's not possible to fly into Andorra as it doesn't have an international airport, so it's best to drive or take a bus from France or Spain.
Luxembourg
Luxembourg is just 2,586km² with borders with Germany, France and Belgium. It's in the heart of western Europe while still flying under the radar, likely because of its mini size. Despite it's small size, Luxembourg has a very strong economy and it's one of the richest countries in the world, meaning it's not a cheap place to visit. For tourists, though, a few days in the country would be enough. Luxembourg City is the capital, and the most famous site there is probably the beautiful bridge pictured above. Gently rolling hills and valleys, like the one in the picture, are representative of the entire country's natural landscape. It is a very picturesque country with lush green hills, castles and historic sites galore. If you're driving through western Europe, stop by this tiny gem.
Liechtenstein
Another small country that packs a big punch is Liechtenstein, located between Switzerland and Austria. Interesting fact: it's known as a doubly-landlocked country, because the countries that border it are also landlocked. Much of it is located in the beautiful Rhine Valley, and the view of the Swiss Alps from Triesenberg is unforgettable. Liechtenstein also has some good skiing spots, and – like Luxembourg – it's also a wealthy country. It's a great country to visit for a few days, if you have money to splurge and want to enjoy that nice western European culture and atmosphere that this part of the world is known for.
Saint Kitts and Nevis
While we're moving away from Europe to the Caribbean, St Kitts and Nevis have strong French and British influences, which are visible everywhere you go. Let's take a moment to consider this country, made up of two islands, is just 261 km² in size! The islands of St Kitts and Nevis have a tropical climate with many people coming to see the natural environment including tropical birds. The underwater offerings are some of the world's best with scuba divers coming to dive shipwrecks, caves, the stunning coral reefs, and colonies of sea turtles. Despite its small size, it's possible to fly in from the States, or get a ferry from nearby islands. The ferry between St. Kitts and Nevis is just about 45 minutes.
Malta
Malta is another small country that packs a big punch, at only 316km². Located in the Mediterranean Sea, it's a country that definitely doesn't get the attention it deserves. Malta is just south of the Italian island of Sicily and the country is made up of three islands: Malta Island, Comino and Gozo. Its weather is, as you'd expect in the Mediterranean, quite warm even in winter, but peak tourist months are from about May to September. The capital is a Valletta, and it's a UNESCO world heritage listed site because of the number of historical buildings packed into such a small amount of space. During summer each town and village has a feast week, which is usually dedicated to a Saint. Find out when one is and see it for sure to get a glimpse of traditional Maltese culture. The Valletta Carnival, usually held in February or March is worth seeing too. Like most Carnivals around the world there is a focus on dance, music and parties. In terms of adventure sports there's plenty of hiking, cycling, sailing, diving, surfing, rock climbing and parasailing. For these last two head to the Dinglie cliffs.
Grenada
Grenada is a country made up of a group of islands in the Caribbean, which altogether measure 344 km2. Grenada is also the name of the largest of the islands, and there is so much to do here: old forts, stunning lakes, epic waterfalls, spice estates, rum distilleries and more. The Seven Sisters Waterfalls are probably the most famous in Grenada, and for those who love water, there's no shortage of beaches. The diving at Grenada is incredible. Aside from coral reefs, with shipwrecks and underwater walls, it's home to the world's first underwater sculpture park (see the image above). There are also plenty of local companies offering single-day or multi-day sailing trips, plus you can explore the island on foot via guided tours of the steep hills and jungles, so that you can discover all of Grenada's magic for yourself.
Monaco
Monaco would not normally be an adventure travel destination. It's more associated with the rich and famous, Grace Kelly, and gambling. But located on the coastline that form the French Riviera is a 1.95km2 (!!!!) country, that you almost have to see to believe. Monaco is the second smallest country in the world, after the Vatican City. Most people think Monte Carlo is the capital but it's actually just a region of Monaco and given the tiny size of this country, it's pretty much all built up with no distinction between the city and the regional areas. Walking is the best way to explore Monaco, and a fun fact is that there are actually outdoor escalators that help you get up some of the steep hills. There are historic buildings to see, spend time enjoying the so-called Exotic Gardens, visit some galleries and soak up the ritzy atmosphere. If you have cash to spare, visit the Grand Casino, where you might just bump into some of the world's most rich and famous people. The Formula 1 Grand Prix that takes place in Monaco each year is probably one of the most incredible F1 races, simply because it's such a small country the race needs to take place right on the city streets. The race cars do 78 laps of the 3.34 kilometer route along twisty narrow streets. This incredible feat for such a small country proves that even the smallest countries can offer big value and excitement.