Adventure Travel in the Middle East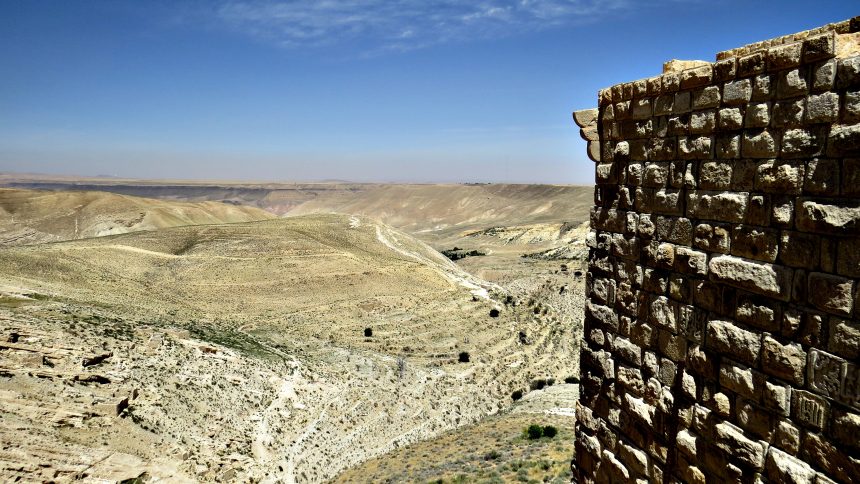 7 Reasons To Visit Jordan
August 12, 2015
Over the past years, tourism in Jordan has steadily declined. First, the Arab Spring discouraged visitors, now the country seems to be surrounded by nations that struggle to fight the ISIS threat, or are already partially controlled by the terrorist group. This has scared away most people, so by now you'd have most of Jordan's historical sights, that were once overrun by tourists not long ago, for your own lonely enjoyment.
Tourism is an important economic factor for the kingdom, especially in the touristic triangle of Petra-Wadi Rum-Aqaba in the south, where whole families depend on the income. Hotels stand empty and tour guides are fighting for survival.
But is it justified to cross Jordan from your bucket list for the time being? The answer is as short as it is simple: no. Despite its involvement in the fight against ISIS on the other side of its borders, Jordan is a safe haven in the Middle East. It has a stable government, and even though there might be some protests happening every now and then, the popular tourist destinations are not affected.
So what are you waiting for? Check out our reasons to visit Jordan despite of ISIS and go get plane ticket for your next adventure!
Watch the Sunset over Egypt
When you watch the sunset over the hills of Egypt on the other side of the Red Sea in Jordan's south, the disappearing sun and its reflection on the water might inspire some new theories about how the Red Sea got its name.
If you want an authentic insight in Middle Eastern beach culture, visit one of the public beaches along the coast. But be aware that you should show some respect to the local culture here, which means, women usually don't go into the water on mixed beaches, and if they do so after all, then fully dressed. Also lying at the beach in a bikini is not necessarily recommended, for this there are several private beach resorts that are aiming on foreigners or at least have a separated part for women.
Get Lost in History in Petra
The ancient city of Petra was carved deep into the red stone more than 2000 years ago. Once capital of the Nabateans, then abandoned by the last inhabitants in the 7th century, Europeans lost knowledge about its existence and it was only "rediscovered" in 1812.
Its unique architecture, influenced by Roman and Greek styles, together with the elaborate water supply system of the Nabateans make Petra one of the true treasures of human history.
Even though Petra is Jordan's most famous tourist attraction, the area is so huge, that it is easy to get lost in the mountains and gorges far away from the tourist groups, and experience the magic of the ancient desert city all by yourself.
Sleep in the Desert
Above you a blanket of stars in a clarity that you have never seen before, under you a mattress of sand, surrounded by the diverse landscape of the desert, as far as you can see uninterrupted by streets or power poles. Your Bedouin guides will tell you stories about life in the desert now and then, while he prepares your traditional meal over an open fire.
No matter if you visit the famous Wadi Rum, with its ever changing rocks, sand dunes and historic places, or if you opt for a trip into the lesser known desert areas, no matter if you sleep outside or if you choose the security of a Bedouin camp, a night in the desert will always be a very special adventure.
Hike in the Dana Biosphere Reserve
Many a traveler has been left speechless the moment the valley of Dana opened up in front of him for the first time. The Dana Biosphere Reserve is Jordan's largest nature reserve. Enjoy endless walks through the reserve and let your guide lead you to the spots with the most beautiful views.
After a long day of hiking and exploring, you can sleep in a village dating back to Ottoman times that has hardly changed and feel like one of the old Orient explorers. If you prefer more luxury, fear not, you'll have sufficient options in the Dana Ecolodge.
Feel Like a Crusader in Shoubak Castle
Not as large and as well-known as his big brother Karak, you'll have this 12th century crusader castle almost to yourself during your visit and nothing can stop you from pretending to be a Templar knight, Indiana Jones or a mysterious princess for as long as you want to.
Built by Baldwin I of Jerusalem along important caravan routes, the castle once allowed the control of trade caravans and pilgrims, till Raynald of Châtillon misused its strategic location to attack and rob these same caravans. It is said that he even planned an attack on Mecca itself, which could not be accepted by Saladin, the first Sultan of Egypt and Syria. After a two years lasting siege, Saladin finally took the castle.
Today Shoubak Castle lies in ruins, but its walls are still high enough and together with the view over the valley that has hardly changed over the centuries, it will transfer you straight to times long gone.
Walk on the Roman Streets in Jerash
Jerash, referred to as Geras during antiquity or Antioch on the Golden River, is one of the best preserved Roman cities in the Middle East.
Greek inscriptions indicate, that the city in the north of Jordan has been founded in 331 BC by either Alexander the Great himself or by one of his generals. Archaeological finds though show that the area has already been inhibited since the bronze age.
Jerash, conquered by the Romans in 61 BC, was a flourishing city, thanks to its position along an old trading route from Arabia to Syria, till it was destroyed by an earthquake in the 8th century.
It was rediscovered in 1806 by a German Orientalist and the continuous excavation have brought brought up temples, baths, theaters and a hippodrome – everything a Roman city needs. With more than 13 churches, Jerash was also a center of early Christianity.
Drink Tea with Bedouins
Brace yourself for tea, since you will be drinking it a lot. You'll be offered tea when you eat, when you do business or when you just stroll through the mountains and stumble across a Bedouin family. Tea is an important part of Bedouin culture and a symbol for their hospitality.
There are many blends of Bedouin tea, and every single one is unique with its very own mixture of spices and rare, dried desert plants. Add supposedly a kilogram of sugar, cook in a teapot, that has never seen a sponge before, over open fire and enjoy one of the most delicious drinks you will ever taste!