Adventure Travel in Oceania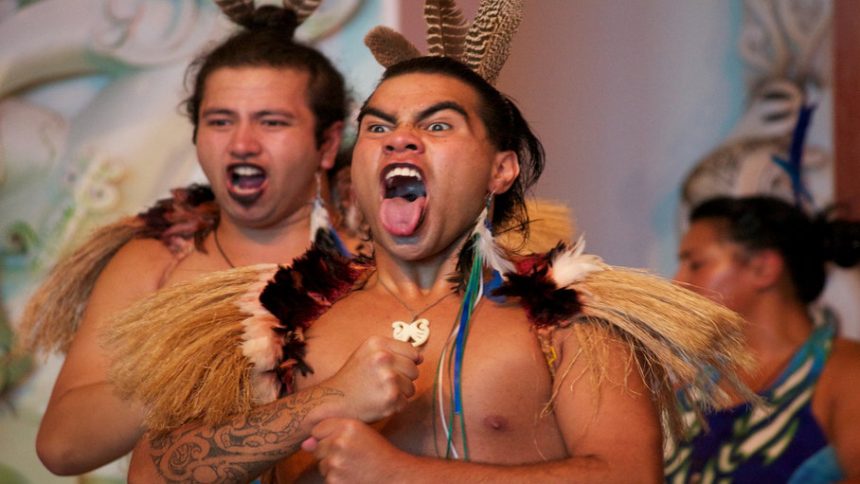 New Zealand Travel Guide
April 21, 2016
New Zealand is situation on two islands, known as the North Island and South Island. Both islands have a different feel with the north being a bit flatter, made up of farmland, coastal areas with beaches and quaint little coastal villages. It has many cultural sites that are important for getting to known Maori traditions and history. The capital city, Wellington, is located there as is New Zealand's biggest city, Auckland. The South Island is more about skiing and winter-sports with the top destination being Queenstown. Then there's also the fjordlands with a prime destination being Milford Sound, plus there are glaciers, heli -skiing in remote mountain ski areas, and you could even drop in to Christchurch to see how it's progressing post that devastating earthquake there. New Zealand is 100% worth seeing and with this New Zealand travel guide you have all the inspiration you need to plan your trip.
North Island
Cities: Auckland in the north of the North Island and Wellington in the southern region. Auckland is the largest city and most cosmopolitan. This could be your fly-in hub. While there you should try the Auckland Sky Walk. Wellington is the capital of New Zealand and has recently been named one of the world's coolest little capitals. Formed around a bay, there are boats floating around and a magical feel, spend a few days here.
Nature: Rotorua is one of New Zealand's most famous sites known for its bubbling mud pools, hot springs and geysers. The Bay of Islands in the north east is great for going sailing. See the Whangarei Falls, take a picnic and enjoy it near what is arguably New Zealand's most beautiful waterfall. The North Island is littered with volcanoes. The Taupo Volcano is a good one to check out, and is still active!
Adventure Sports: Go white-water rafting at Tongariro River. Go sea kayaking in the sub-tropical waters of the western North Island where the water is at its warmest. You can skydive at the aforementioned Taupo with amazing views over Lake Taupo. For dare-devils try the Auckland Bridge bungee jumping experience, plus the Auckland Sky Walk. The Kaituna River offers grade 5 rafting – the most challenging grade for the general public to tackle. Finally, if you enjoy caving head to Waitomo where there are several different caving opportunities.
Culture: Find out about Maori culture at the Tamaki village experience, or visit the Waitangi Historic Reserve where the Waitangi Treaty was signed between the Brits and Maori chiefs way back when. If you happen to be in luck there'll be rugby match on where you can potentially see the Maori haka performed before the match begins. If you are really lucky you might catch an Australia-New Zealand rugby match, which is always emotional when you see the New Zealand All Blacks perform the haka pre-game. If you loved The Hobbit movies, you can see plenty of the filming locations. One of the best is the Hobbiton Movie Set. New Zealand is strangely famous for its sheep; Sheep World near Auckland will give you an insight into how the sheep are farmed, and what happens with their gorgeous wool.
South Island
Cities: Queenstown is the South Island's most vibrant city, you should definitely visit it, and we recommend spending at least a few days as there's more to Queenstown than the city itself. The adventure sports listed below will keep you busy for several days, and it's actually a great base for exploring other locations like the Franz Joseph Glacier and Milford Sound as many tours leave from Queenstown. We also have to mention Christchurch. This city used to be beautiful but an earthquake a few years back destroyed much of the city. While rebuilding efforts are underway, it's a city very much "under construction." Your tourist dollars will help locals, although be respectful of the challenges they have been through.
Nature: From top to tail the South Island has incredible scenery. There's too much to mention, so here are the highlights: Queenstown and its immediate surrounds including Lake Wakatipu and nearby mountain ranges; glaciers include the Fox Glacier and the Franz Joseph Glacier; the fjordlands including Milford Sound; and the famed Lake Wanaka especially for water-sports lovers;
Adventure Sports: Queenstown is the world's adventure sports capital. Go skydiving; bungy jumping at Kawarau Bridge; try the famous Shotover Jet; go skiing or snowboarding during the winter months; go kayaking, rafting or paddle boating; try heli-skiing if you're experienced; or go snow shoeing and ice climbing at nearby glaciers. Read more about our top tips for adventure sports in Queenstown.
Culture: We have to mention Queenstown here too because it has a great night-life culture, particularly during the winter months when rich people from all over the world come to ski, and young people from all over the world come to party. Queenstown during ski-season has an amazing cultural vibe. Then for film-buffs, who love The Lord of the Rings, there are loads of filming locations scattered all over the South Island. It may surprise you that the South Island is also home to some well-known wine regions. Visit wineries just to see the rolling vineyards, or taste-test some pinot noir and/or sauvignon blanc.