Adventure Travel News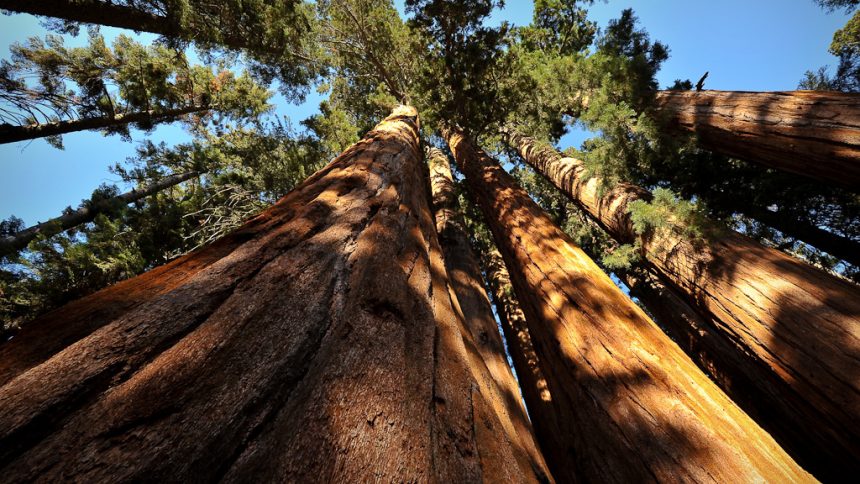 California's Giant Sequoias Endangered by Drought
August 18, 2015
We might be about to lose some of the oldest living creatures on earth. The ongoing drought in California, which has entered its fifth year, is threatening the ancient species Sequoiadendron giganteum, better known as giant sequoia in the redwoods.
Covering the earth already for 200 million years, giant sequoias are by now only found in scattered groves on the western slopes of the Sierra Nevada Mountains in California. Altogether, their habitat has a size of just about 144 km², but much of it is protected in national parks.
Giant sequoias hold many records. With an average height of 50-85 m and an average diameter of 6-8 m, they are the largest trees and even the largest living beings on earth by volume. Sequoias witnessed the colonization of America by the Europeans and much more – the oldest one is with 3500 years the oldest living thing on earth.
They adapted to benefit from wildfires and managed to live in symbiosis with potentially harmful beetles, but now they might be facing their doom. With their enormous volume, every sequoia needs up to 2000 l water each day, and with the ongoing drought, this turns more and more into a mission impossible. Not all giant sequoias are affected yet, but some show serious signs of stress and have lost a large percentage of their leaves.
The United States Geological Survey and several universities now cooperate for a study, to find out more about the state of the giant trees.
But hope is not lost yet for California's symbol. The age of many of the trees suggests, that they have been through serious droughts before, and that they found a way to survive.
The water situation in California is serious. Already in April mandatory water restrictions for all of California's citizens were announced, because of an all-time low of snow in the Sierra Nevada Mountains, which usually provide a big part of the state's drinking water.