Adventure Travel Destinations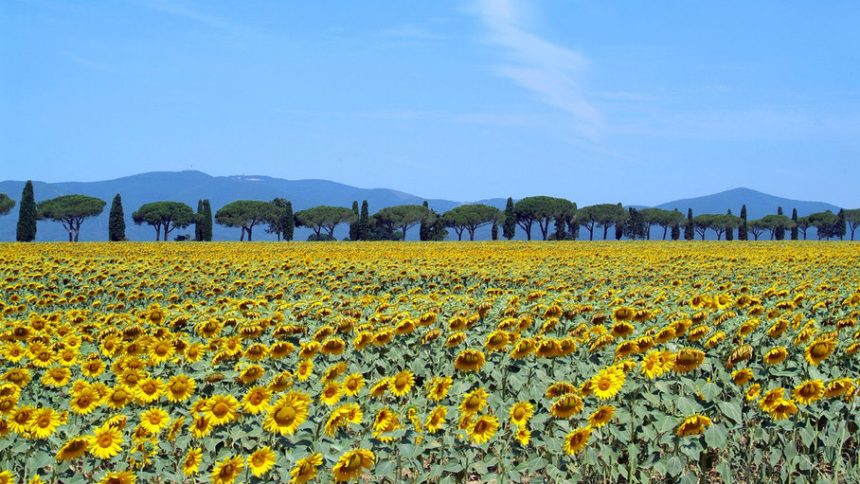 Best Spring Travel Destinations
April 8, 2016
Springtime is a great season to travel, and there are loads of spring travel destinations that will give you some wanderlust and inspire you to book flights. Here are some of our favorites.
Tulips Blooming in Amsterdam
The Netherlands is famous for several things: Amsterdam's red light district, windmills, wooden clogs and 'coffeeshops.' But in springtime Holland (which actually refers to a region within the Netherlands not the whole country as it's often colloquially called) comes into full bloom with fields upon fields of flowering tulips. When the tulips bloom is largely dependent on weather. Somewhere between March and May the tulips will bloom for about a 2-week period. We recommend checking out websites like this one to give you an idea of when that window of opportunity will be. On the whole mid-April is the sweet-spot for seeing the most tulips. Aside from the tulip fields where farmers have tulips for sale, one of the best spots to see tulips is at Keukenhof, which is a giant flower garden located between Amsterdam and the Hague.
Cherry Blossoms in Sapporo
All over Japan – and in fact all over the world – cherry blossom festivals and picnics under the blooming pink and white trees take place in springtime. But possible, none celebrate the cherry tree blossoming (called 'sakura' in Japanese) viewings called 'hanami' quite like they do in Sapporo. Cherry blossoms can be expected from March to very early May, but the peak season is mid-Spring's April. Sapporo's blooms typically arrive latest in early May. Sapporo is located in Hokkaido – the largest prefecture in Japan – so there are plenty of places to see the dainty pink flowers. The most famous locale is probably at Hakodate's Goryokaku (aka the Star-shaped Fort) or another is Matsume Castle where you can see the only Japanese-style castle in the entire prefecture as well.
Whale Watching in Vancouver
Starting in March (but actually lasting through October), is whale watching season in Vancouver. Some of the large animals you'll likely get to see include: humpback whales, orcas (killer whales),  gray whales and minke whales. Whale watching tours normally leave from Vancouver or nearby Steveston on Canada's southwest coast. Most of the reputable tour operators in the area offer about a 90% chance of sightings and often use overhead planes to spot the beautiful giants of the ocean so your boat knows where to head.
Springtime in Paris
Springtime and Paris go together like wine and cheese, so we had to include it on our list of the world's best spring travel destinations. Winter in Europe can be dreadful, and summer in Paris can be weird because literally all Parisians clear out and go on vacation. Spring is that perfect time where the weather is warming up, full of promise, and Parisians are happily out in the streets enjoying the sun. Head to the Luxembourg Gardens, sit in a side-walk cafe and watch the world go by, have a picnic in one of the many gated public parks, walk along the Seine or the Champs-Élysées or simple head to the Eiffel Tower for a stunning view of the city in spring. If you're done with Paris and ready to head to the French countryside, head to Provence in southern France. The rolling hills of this Mediterranean area is sublime, especially in spring.
Sunflowers in Tuscany
If you've left your spring holiday planning to the last minute don't worry the sunflower fields of Tuscany are waiting for you! Like the tulips in Holland, the sunflower blooming time is weather dependent. They will start blooming from late spring until the height of summer then start wilting. The gorgeous giant yellow flowers that always look toward the sun, transform the already-beautiful Tuscan countryside with their magic yellow! We recommend hiring a car and driving between the various towns and villages, enjoying the sunflowers and of course the fine Tuscan sun. There might not be a more beautiful locale among our spring travel destinations.