Adventure Travel News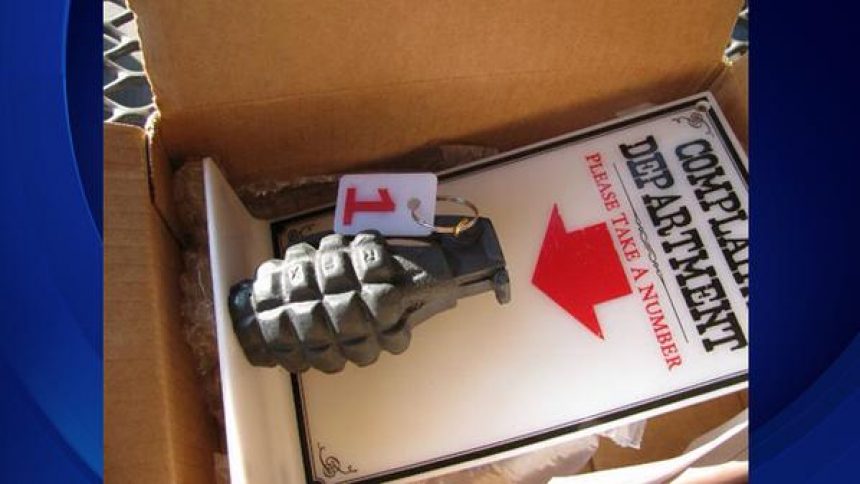 Airport Evacuated Because of A Fake Grenade
August 14, 2015
The consequences of inconsiderate packing became evident in the USA last Wednesday, where a fake hand grenade led to the evacuation of Ontario Airport in California. The evacuation lasted about 30 min and caused 10 flights to be delayed.
The fake grenade was found while the carry-on luggage of a passenger was screened in the morning, and officials were called to the airport.
The picture seems to show quite obviously, that the concerned item is a joke article. However, replicas of weapons as well as real weapons are not allowed to be carried in the hand luggage for obvious security reasons. Usually the webpages of the airlines offer sufficient information about the exact regulations.
If the owner of the fake hand grenade will have to face charges, or if he will be fined by the Transportation Security Administration is not clear yet.
So better think twice, what you bring as a souvenir back home, or simply stick to harmless postcards. Nobody wants to be responsible for an airport evacuated because of a fake grenade after all!