Adventure Travel Destinations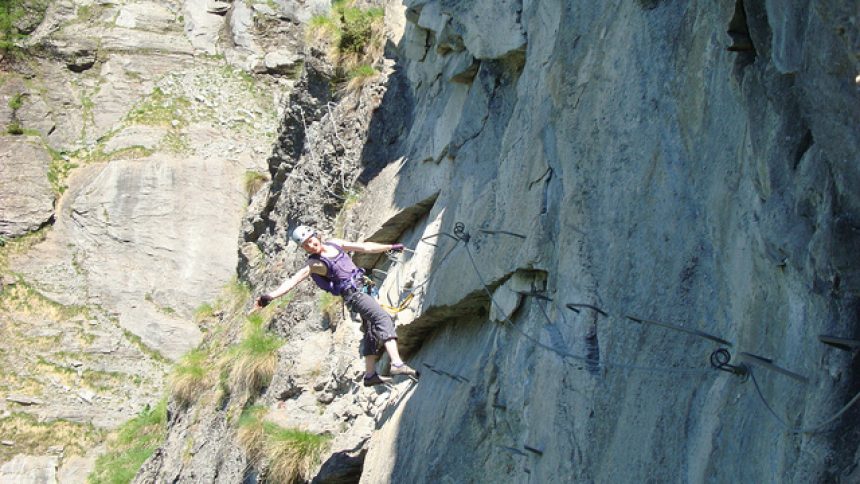 7 Dangerous Hikes
August 26, 2015
Hiking might be something that can be taken slow and steady in nature, but these 7 trails are likely to get the adrenaline pumping and may even give you that near death thrill you're itching for. You won't just need your hiking shoes for this one, but most likely some rope, special equipment and other tools to stop you from falling off a mountain. Like to live dangerously? Then check out these extreme mountain adventures!
Huayna Picchu Trail, Peru
Any informed traveler knows that the Inca Trail is one of the toughest in the world, but things really only get messy once you pass the ancient city at Machu Picchu and turn up the Huayna Picchu trail. The trail has a darker name: "Hike of Death", so that tells you everything you need to know! Basically, you will follow an old Inca granite staircase that's crumbling and goes up around 1,000 feet in a distance covering less than a mile. If that doesn't give you vertigo, the trail is rotting, crumbling and slippery, but the biggest danger comes from unprepared travelers who attempt it in flip flops and no water.
If you think that going up is bad enough, try going down. At least the view is amazing and worth risking your life for.
The Maze, Canyonlands, Utah
Canyonlands is a natural playground for adventure lovers, but the Maze receives only 2,000 crazy visitors per year. This rock-carved natural labyrinth is worth visiting, but it's not for the faint hearted. Enter here at your own peril, because you could end up like James Franco in 127 Hours if you're not careful with falling rocks or flash floods. If you attempt to navigate the maze, try to keep to a detailed itinerary and let the rangers know your route.
Mount Hua Shan, China
Mount Hua Shan has temples on its five spires which have attracted pilgrims for centuries. All the climbs are dangerous hikes, where you'll find vertical stairways with little to no support, but that's a walk in the park compared to the infamous plank trail on the south mountain. Basically, you have to walk on wooden platforms bolted on the mountainside. If you decide to give the trek a go, you will need to hook into the iron chain that lines the boards. Be warned, at one point the planks disappear and you will need to use small divots carved into the rock to get across. There are no official figures concerning the death tolls, but according to the grapevine, around 100 people die per year on the mountain. If you add up the centuries of pilgrims coming there that is quite an impressive death toll.
El Caminito del Rey, Spain
Who says you can't have adventure travel in Europe? The El Chorro Gorge in Southern Spain is home to the Caminito del Rey, which is a treacherous hike hanging about 100 feet up on the cliffs. Originally, the 2 mile concrete and steel path, built over 100 years ago, was constructed to help the workers reach the local hydroelectric plant, but since its disuse it has crumbled over time and turned into an adventure travel destination. While the site is technically closed to the public, you'll still find extreme hikers attempting the dangerous trail.
Via Ferrata, Italy & Austria
Another European adventure, this hike in the Dolomites called the "Iron Way" is a toughy. It's been used since the 15th century, when the trail was scaled by ladders and was even used in World War I by troops. The route is a little more accessible today, with metal cables, ropes, walkways and suspension bridges. Sounds nice and secure doesn't it? Well, if a cable disconnects, that will send you plummeting down the mountainside so your carabiner setup will be the route of your entire safety. Via Ferrata has quite a death record along most of routes at all difficulty levels. Past deaths have occurred due to gear failure or even from slipping on snow.
Peek-a-Boo Gulch, Utah
If you're a claustrophobic, you might want to give this hike a miss. This short slot canyon in the Dry Fork area of the Grand Staircase-Escalante area is quite a challenge. It's not really long or even physically demanding, but it is still a puzzle to navigate the chutes and twists. You will need patience and skill to get through here, but you will not want to get stuck in the tight spots!
Aonach Eagach Ridge, Scotland
There is nothing quite like a hike in the Scottish Highlands, and Aonach Eagach is one of the most iconic hikes. From Glen Coe Valley, this trail crosses two mountains with some quintessential views over the Highlands. However, there is also a challenge, where the trail gets steep and dangerous. The ridge narrows to a knife edge and there are no short cuts, which can make life difficult if the weather turns bad – and being Scotland, it often does. There have been several accidents on the ridge and even two deaths.