Adventure Travel News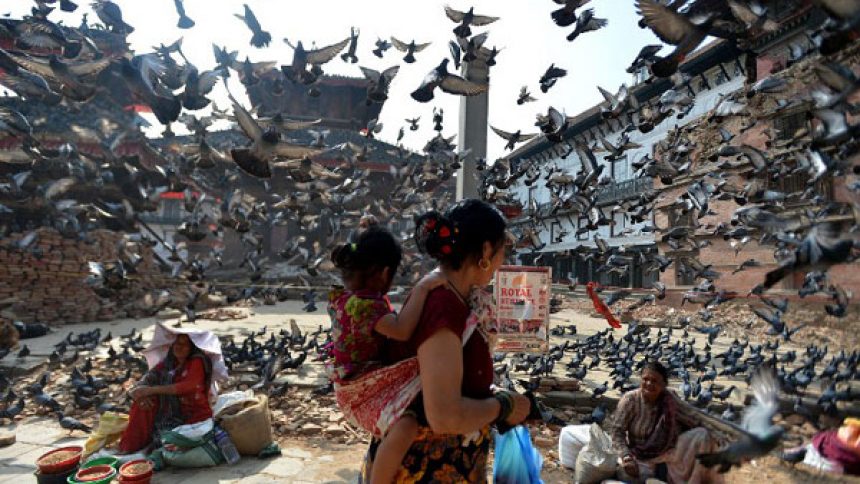 World Heritage Sites in Nepal Reopen after Earthquakes
July 29, 2015
During two heavy earthquakes in Nepal on 25th April and May 12th of this year, not only more than 8,000 people were killed and about 23,000 injured, but also serious damage was done to several UNESCO World heritage sites, a sad fact that we've seen across all the travel news channels.
These sites are a major draw for tourists in the region, but after the earthquake, seven of them had to close due to the damage and safety risks.
While the number of tourists in Nepal has strongly increased over the last 20 years and tourism has become one of the most important economic sectors, tourism numbers have dropped significantly since the earthquakes. Now Bhaktapur, a city that previously attracted about 1000 tourists each day, and many others are empty.
Many Nepalese are worried that the earthquakes might have discouraged tourists and even informed travelers permanently from visiting Nepal. The reopening of the heritage sites is hoped to restore people's interest in the country.
Much of the damage has not been fixed yet and the task seems to be endless. According to estimations of the UNESCO about 1000 monasteries, temples and ancient sites have been damaged and about 160 million Dollar will be needed to restore them all.
Even though the UNESCO has communicated concerns about the safety of the tourists in and close to the heritage sites, Nepal's Department of Archaeology has assured, that adequate security measures have been taken. The UNESCO still urges tourists to reconsider their visit and be especially careful after the World Heritage Sites in Nepal reopened.
Visiting Nepal's world heritage sites might not be recommended at the moment, but one things is certain: Nepal needs tourists and the revenue they, bring to survive and to restore its monuments to its former beauty.
Liked this article? Looking for the latest in travel and adventure news? Then check out the rest of our articles at
Adventure Herald
. You can also like us on
Facebook,
 follow us on
Twitter
or
Instagram
to keep up with our latest antics.