Adventure Travel Destinations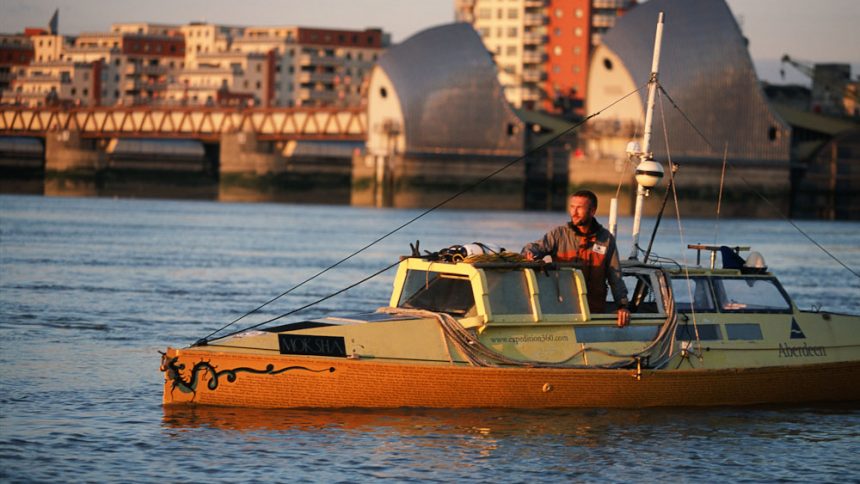 Jason Lewis: Magellan of the Current Era
September 1, 2015
Image credit: The Expedition
British adventurer Jason Lewis is the first extreme adventurer who circumnavigated the globe relying solely on human power. In other words, Lewis traveled around the world without using a vehicle with an engine and a watercraft with a sail. His achievement has been recognized by the Guinness World Records as the first individual human-powered circumnavigation of the Earth.
When Lewis launched his Expedition 360, he was not alone as he was accompanied by his friend Steve Smith who shared the adventure with Lewis until they reached Hawaii. The two adventure travelers set off from the Greenwich Meridian line, which is the official Prime Meridian of the Earth, on 12 July 1994 to cycle through the end of the continental Europe and then cross the Atlantic. They thought that they would accomplish Magellan's zeal in a couple of years. This may be true in the case of Smith, since he quit the expedition in Hawaii. Nevertheless, Lewis's journey was taking a little bit longer than they expected (only 10 years!) since he didn't embark on this journey on a planet orbiting around a black hole.
The Ultimate Aim Was to Promote the Importance of Nature
As proper explorers, Jason Lewis and Steve Smith initiated their plan with some concrete objectives. The aim of the Expedition 360 was to promote environmentally friendly travel and raise awareness of climate change among young people. However, Lewis later revealed that his primary aim was to learn about himself. In other words, it was an inner journey for him.
They also raised $66,500 for orphanages and non-profit organizations in Mumbai, Kuala Lumpur, Bangkok and East Timor as a result of the publicity they gained through the expedition.
When Lewis and Smith decided to embark on their odyssey, they knew that it would be a herculean task. Thus, they spent two years while planning the journey, building the boat, and raising funds for the journey. When they were ready to carve their names on the giant tree of history, they jumped on their bikes from the Greenwich Meridian line to the south coast town of Rye. After they crossed the channel to France on a pedal boat called Moksha (meaning liberation in Sanskrit), they jumped on their mountain bikes to pedal until the border of the continental Europe in Portugal. They were lucky to avoid the French police who were allegedly waiting for two men sailing on a bathtub.
The contemporary adventurers Lewis and Smith pedaled for 4,500 miles in 111 days across the Atlantic Ocean from Portugal to Miami, Florida in their Moksha. Their arrival in Miami marked the beginning of the American adventure.
Rollerblading across the North America
Unfortunately, sharks and whales were friendlier to them than some people as Lewis had to stop his journey across the North America on roller blades when he was hit by a drunk driver in Colorado. This accident sent him to intensive care for a long time and his both legs were broken. Nevertheless, Lewis's dedication got the better of the obstacles and he continued to roller-blade towards San Francisco after he was recovered from the injury.
As he reached the western end of the Bay Bridge, Jason Lewis was aware of the fact that the rest of the journey would be full of challenges. As Lewis and Smith set foot on Hawaii, they had to part as Smith decided to quit the odyssey. From then on, Lewis was a lone adventurer.
Lewis pedaled 73 days alone to a small island called Tarawa. When Lewis set off from Tarawa to Australia via Solomon Islands, the calendar showed the year 2000 – 6 years from the date he set off. He had to spend five more years to meet his beloved Moksha due to the difficulty of raising funds to continue Expedition 360.
Jason Lewis Had to Linger in Australia to Raise Funds
Fortunately, he attracted attention in the meantime and gained the support of people like Lourdes Arango who pedaled with Lewis for 450 nautical miles to East Timor. He then continued towards Singapore and then to the Himalayas. He survived malaria and crocodile attacks in Australia. But, the adrenaline of travelling through east Tibet was higher than the previous dangers that he experienced as he didn't have an official permission to be in Tibet.
Jason Lewis planned his journey through India and the Middle East before reaching continental Europe. However, harsher obstacles were on the way as he made his way towards Sudan. He was mistaken for a spy and arrested on the Sudan-Egypt border while kayaking across Lake Nasser to Abu Simbel.
He was planning to bike across Egypt; however, Egyptian authorities forbade him from mountain-biking. As he already proved his dedication, he rode his bike partly at night and completed his journey towards Jordan despite the difficulties. Afterwards, he cycled across Syria, Turkey, and Europe. Lewis met his pedal boat Moksha for the last time before the end of the expedition in Belgium. On 6 October 2007, he crossed the Meridian Line in Greenwich to finish the journey at the point where he began.
His journey is indeed a rare and a unique human attempt to push the limits of body and mind. He wrote a book called Dark Waters: True Story of the First Human-Powered Circumnavigation of the Earth in order to inspire people with his story. Besides being an author, Jason Lewis is an active motivational speaker. He is the living proof of the possibility of discovering the world once again without hiding behind the success of previous explorers. As well-known Transcendentalist Ralph Waldo Emerson states: "Do not go where the path may lead; go instead where there is no path and leave a trail."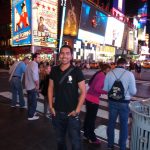 Keremcan is a passionate traveller, professional philologist and a travel writer. After spending years in different countries, he fell in love with beauty of Budapest and decided to settle down (well, at least for a while). Adventure travel and literature are among his biggest interests.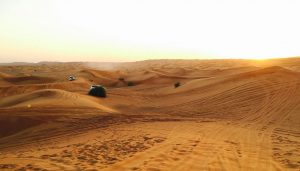 In adventure travel news, n innovative new natural desert reserve spanning 10 percent of the total area of Dubai has been launched in the UAE. The Marmoon Desert Reserve Project is set to be the site of several ecotourism projects and conservation efforts contributing to the protection and nurturing of the environment,…
Hot Topics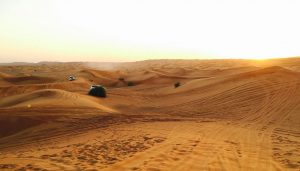 In adventure travel news, n innovative new natural desert reserve spanning 10 percent of the total area of Dubai has been launched in the UAE. The Marmoon Desert Reserve Project is…