Adventure Travel News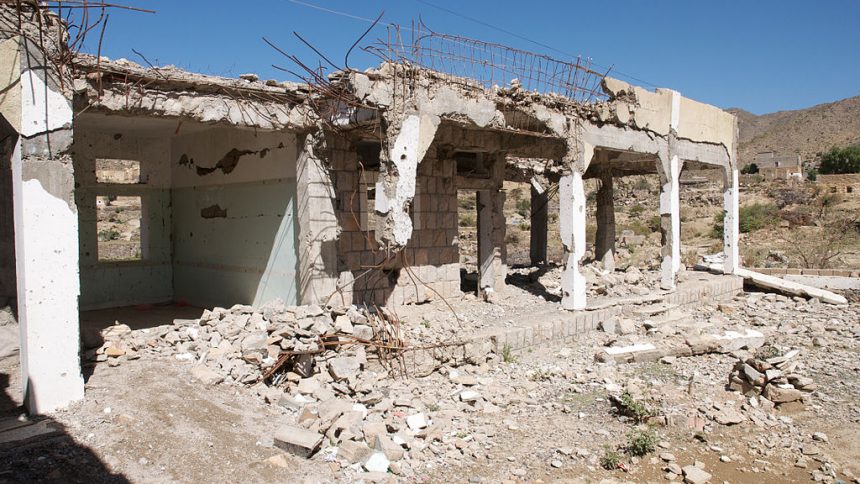 Humanitarian Crisis in Yemen as Millions of Desperate Civilians Left Without Aid
November 24, 2017
The ongoing civil war has culminated in a horrifying humanitarian crisis in Yemen, as the rest of the world turns a blind eye. 
Photo by: Julien Harneis
Before 2011, Yemen was once a tourist destination and home to a rich and beautiful culture. Its natural environment was labeled the most alien-looking place on Earth due to its endemic flora and fauna. As well as its gorgeous cities and incredible people, its serene white beaches and sand dunes were once heavenly travel destinations. The west Asian country borders the the Red Sea to the west, the Gulf of Aden and Arabian Sea to the south.
Yemen is also one of the Arab world's poorest countries and today, it lies in utter devastation. A war that has been slowly brewing for decades has developed into a horrifying humanitarian crisis for the 27.58 million people who call it home.
A conflict between Houthi rebels and Saudi Arabia has seen civilians bear the brunt of the fighting and repeatedly made victims of what the UN Human Rights Council has called "unrelenting violations of international humanitarian law".
A series of airstrikes have destroyed not only historical and ancient buildings such as those in the Old City of Old Saan but also basic infrastructure and countless homes, schools, markets and even hospitals. Around 2 million people have been forced to flee their homes. A report from the United Nations in September found that more than 5000 people have died in Yemen in the past two-and-a-half years.
Blockades on ports through which vital food and essential supplies enter the country have resulted in widespread hunger and disease and its people are living and dying in terror.
Some staggering statistics from the Red Cross:
More than 17 million people do not have enough food.
Over 822,675 people are suspected or confirmed to have been infected with cholera and over 2,160 have died of the disease
14.8 million people have no access to health care.
An estimated 63,000 children died last year of other preventable causes, often linked to malnutrition.
Save the Children has warned that more than 50,000 Yemeni children are likely to die by the end of the year as a result of disease and starvation caused by the stalemated war in the country.
UNICEF estimates that a child becomes infected with cholera every minute. Marije Broekhuijsen works for UNICEF in Yemen reports that: "Children lie with hollow eyes in hospital beds," she says. "They are exhausted. Too weak to get out of their bed. " The deaths of these children are entirely needless and preventable as cholera is treatable with medicine.
Meanwhile, the international response to what is the biggest humanitarian crisis on the planet has been severely lacking.
"The politics of the situation has overcome the humanity," says Jamie McGoldrick, the senior UN official in Yemen.
"The humanity doesn't work anymore here. The world has turned a blind eye to what's happening in Yemen… right now we are so under-resourced for this crisis, it's extraordinary."
While the sick and starving people of Yemen wait for blockades to be lifted, you can donate to help provide the food, water and medical supplies that are desperately needed. Here are just some of the organisations that are working tirelessly on the ground to help those who need it most.
You can also help by signing this petition to tell the British Government to protect children and suspend the sale of British weapons to Saudi Arabia.