Adventure Travel Destinations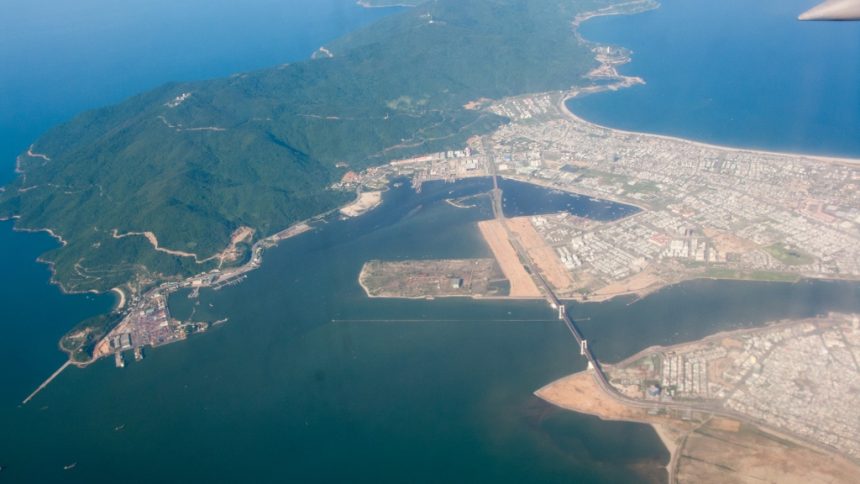 Vietnam Eco Warriors Fight Introduction of Vegas Style Resort in Danang
November 24, 2017
The Son Tra Peninsula, located on the edge of Da Nang is a flourishing area of tranquillity and pristine nature which attracts visitors to explore its evergreen forest, diverse wealth of wild flora and fauna and beautiful beaches.
It is home to over a thousand plant species and nearly 400 animal species, notably red-shanked douc, which is also known as the "costumed monkey". This species of Old World monkey is among the most colourful of all primates and is categorised as critically endangered, having a place on the IUCN Red List of Threatened Species.
The Danang area has been undergoing a boom in development activities in recent years, especially in tourism. Many residents have concerns about how this has threatened the natural ecosystems on the peninsula. On the flipside of increased tourism, the country has seen a rise in pollution levels and industrial accidents, heightening the levels of environmental awareness among the country's residents.
A multi-billion US dollar investment the HOIANA project is proposed to build mega-tourism, entertainment and leisure destination in the area. 
This has sparked protest from those who fear for the future of the forest and the vulnerable species who live there. Critics of the development, which is proposed to open for business in 2019, also cite fears of how mass tourism will have a negative impact on Hoi An's cultural heritage.
HOIANA's master development plan spans 10 to 15 years and envisages a plethora of secondary tourism and leisure-related projects, including a trendy beachfront village, a water sports hub, casinos and a giant lagoon for safe year-round swimming. The first phase of the project is estimated to create 2,000 jobs for local residents.
Nature photographer Le Phuoc Chin spotted the construction site this year and shared the photograph, leading to a public outcry. The same month, Danang's tourism association led an online petition which was sent it to Vietnam's Prime Minister Nguyen Xuan Phuc, calling for a stop to the construction. The petition received more than 10,000 signatures, prompting the central government to step in. As a result, construction was suspended and authorities will be conducting a full review of the project.
Association chairman of the Danang tourism board Huynh Tan Vinh credits social media with allowing their message to not go unheard, saying it has become "the voice and strength of society".