Adventure Travel in Western Europe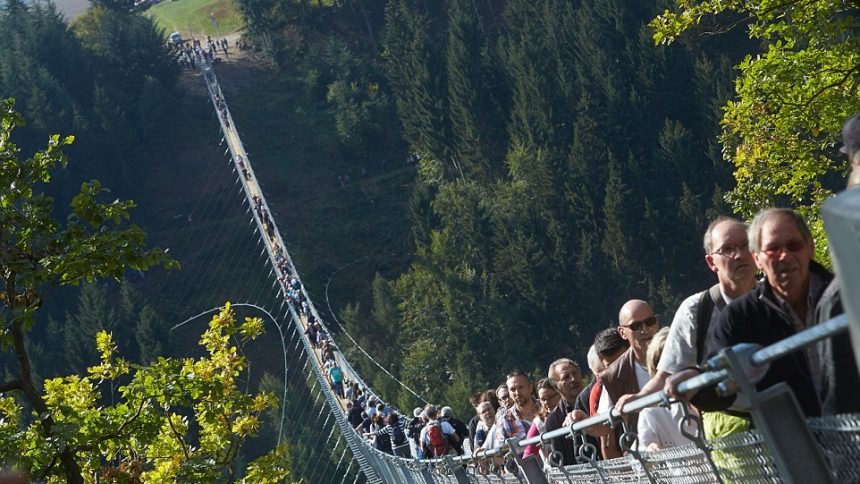 Germany's Longest Suspension Bridge Has Opened
October 6, 2015
Germany's longest suspension bridge has just opened, and it's already attracted thousands of thrill-seekers. The Geierley Rope Bridge is almost 300 feet (about 90 meters) above the Geierley Canyon floor and is approximately 1200 feet (about 365 meters) in length; meaning it's a long walk – and a long drop!
The bridge is held by steel ropes on either side, and was completed in just 130 days.
The reward, for those who dare to take on this vertical challenge, is the stunning scenery of this part of western Germany between Morsdorf and Sosberg.
Local news reports say that tourism officials hope the bridge will bring almost 200,000 extra visitors to the area, injecting more than 2 million euros to the local economy. There are many hiking trails in the area that could also be explored by adventure sports lovers.
Need more inspiration? Check out a video of the bridge being constructed.
Photo By: Thomas Frey/dpa/Corbis