Adventure Travel News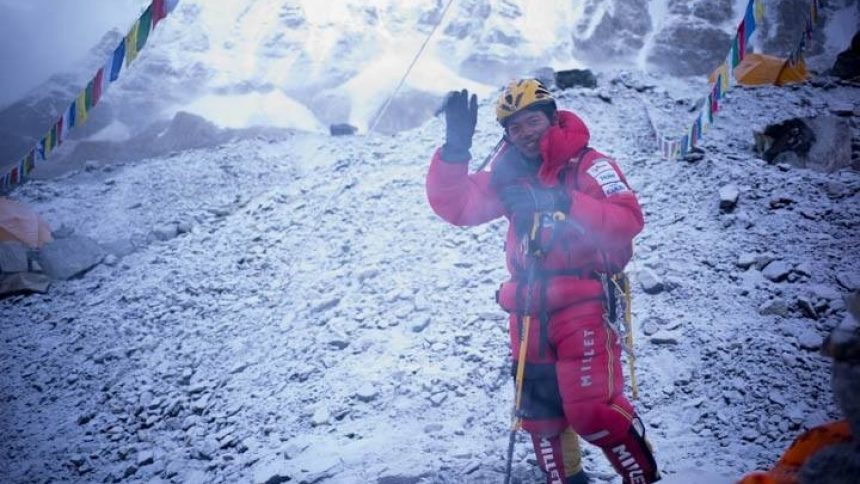 First Attempt on Everest Since Earthquake
September 28, 2015
A Japanese climber, who started the first attempt on Everest since the mountain was closed earlier this year after a devastating earthquake hit Nepal, has been forced to abandon the trek saying deep snow and low energy reserves meant he had little chance of survival had he continued up.
Nepal's tourism ministry is responsible for granting permits to climbers who wish to climb Everest, and it made the decision to close the mountain after the earthquake in Nepal in April, which killed 9000 people, including 19 who died on Everest in an avalanche caused by the quake.
For 33-year-old Nobukazu Kuriki who had previously lost nine fingers to frostbite, it was his 5th attempt to summit the world's highest mountain in six years. However, he says he realized after leaving the final camp to summit that if he continued he may not survive. He wrote on his Facebook page: "I left the final camp (7600-6600 m) a little after 8 pm on 26th for summit push. I tried hard taking all my energy, but it took too much time to move in deep deep snow. I realized if I kept going, I wouldn't be able to come back alive, so I decided to descend."
He has since added that he's made it back to Base Camp safely and is resting.
Earlier Nobukazu Kuriki said he prefers to climb alone, in winter and with just the basic equipment. "This is the purest form of climbing and it is worth the extra danger," he said.
With this summit attempt, it seems Nepal has tentatively reopened the mountain to climbers. This part of Nepal is largely dependent on the tourism industry associated with Everest Base Camp and summit treks.
Mount Everest is the world's highest mountain with its peak 8848 meters above sea leave. This means that to climb to the summit mountaineers must enter the so-called "Death Zone," an area at high altitude where the oxygen level dips to a third of what it is at sea level. This can lead to many medical complications such as impaired judgement, nausea, exhaustion, swelling of the brain and fluid in the lungs. Climbers must spend weeks at Base Camp and in the camps leading to the summit in an attempt to acclimatize to this extreme high altitude.
Hundreds who have attempted to climb Mount Everest have never returned, succumbing to frostbite, hypothermia or other medical concerns when caught in storms, avalanches, or the hurricane-like winds that batter Everest much of the year.
The climbing season is typically in April and May when weather conditions are more favorable, however, even in the best conditions Everest is still a challenge for even the most experienced climbers.