Adventure Travel News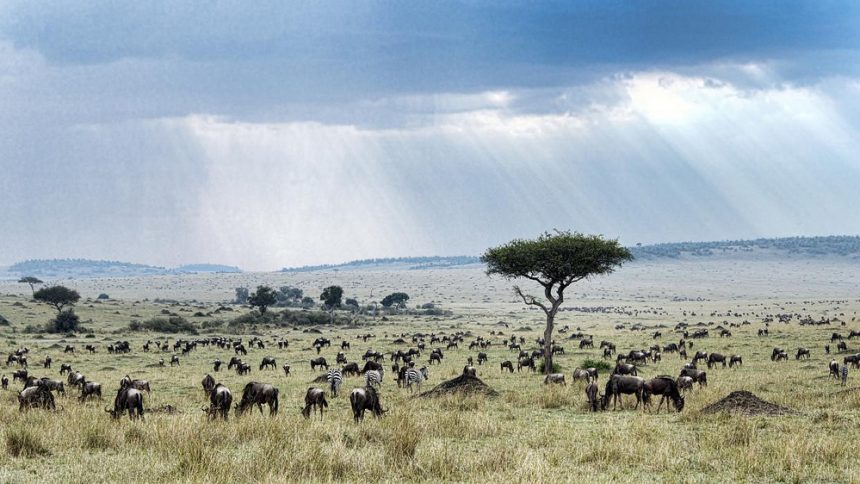 Watch the Wildebeest Migration Live – Is There an App for That?
September 30, 2015
The great migration of endless herds of zebras, gazelles and wildebeests in continuous search for good pastures is definitely one of the big natural wonders and will leave every watcher in awe. Over the course of a year the animals cover about 1500km. Right now the wildebeests are crossing the Masai Mara, a game reserve in Kenya, on their way to the bordering Serengeti National Park. During these days traffic jams and tourist piles are quite common in the otherwise empty savanna.
But do I really have to go all the way to Africa to watch the wildebeest migration live, and do I really have to fight with dozens of other safari goers for the best observation points, you might ask. Isn't there an app for that? Well, actually, there is. HerdTrackers mainly tracks the movement of the animals and enables safari goers to be in the right place at the right time. But not only that, you can also follow a live stream for 10-20 min each day, either via Periscope, a live streaming app for twitter or via YouTube.
At the moment, the focus of the live stream lies on the wildebeests crossing the Mara River in thousands, where they have to jump of meter high banksides and swim through the crocodile infested river. The broadcast is commented by experts, and those who join live are even able to ask questions.
If you register on the webpage, you'll even get reminders, when the live broadcasts start. 
If these live broadcasts won't spark your thirst for a safari adventure, then probably nothing ever will!