Adventure Travel Destinations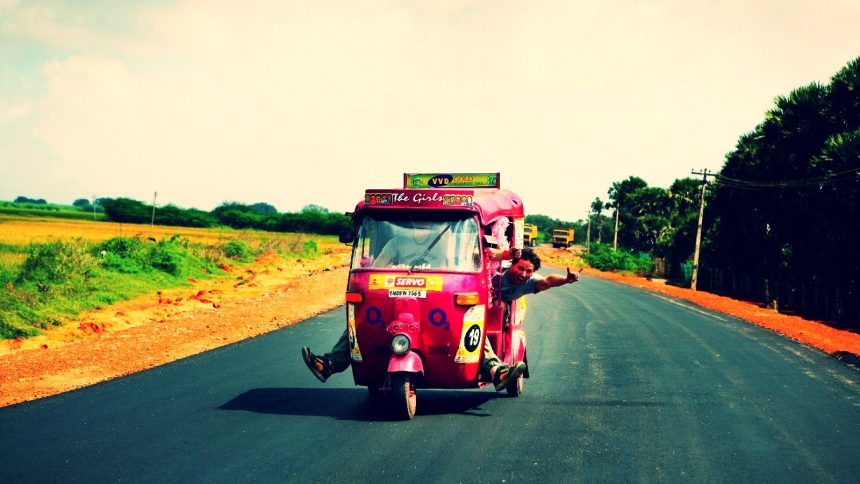 Tamilnadu Run About to Kick off in Chennai
October 16, 2015
Just a few hours till the world famous Rickshaw Challenge kicks off again, one proclaimed as one of the world's last 10 real adventures among diving between tectonic plates in Iceland and rowing across Siberia's lake Baikal.
This time, the challenge will start in Chennai in Tamil Nadu on India's east coast and then go around in a big circle through India's most southern state – thus the challenge is appropriately called Tamilnadu Run. After a day of getting to know the rickshaw and Indian traffic, the race takes its participants further south to Puducherry, a charming former French outpost. Next stop is Thanjavur, an important political, religious and cultural center, especially praised for its contribution to Carnatic music. From their the road will take the crazy bunch inland to Yercaud in the naturally breathtaking Servarayan range. The last stop before they return to the home base in Chennai is the famous pilgrim town Tiruvannamalai, which has the potential to elevate the rally participants to new spiritual levels.
True to the motto "You don't have to be mad, to drive here, but it helps", the Tamilnadu Run is truly a rickshaw adventure that brings you to the edge, even though it is one of the shorter trips the Travel Scientists are offering – an introduction into the world of rallies, rickshaws and adventure, one could say. Since the first Rickshaw Challenge was born in 2006, several new routes were added to the repertoire. Now you can chose between 5 different challenges lasting 7-14 days and covering 950-1950 km all across southern India – a destination full of history and cultural richness, which is often still neglected by many tourists, who tend to reduce the huge India to the Taj Mahal, Delhi and the Himalayas. And if you still can't find the right thing for you, the Travel Scientists, who are the leaders and the most experienced in this field, are happy to organize your own, individual rickshaw challenge. Not many people can cross that off their bucket list!
You would love to take part in a fun rally like this, but the Indian climate is just too hot for your taste? Check out the Travel Scientist's Baltic Run – a 9 day race across the Baltic States through snow and ice in the middle of winter.