Adventure Travel in Central America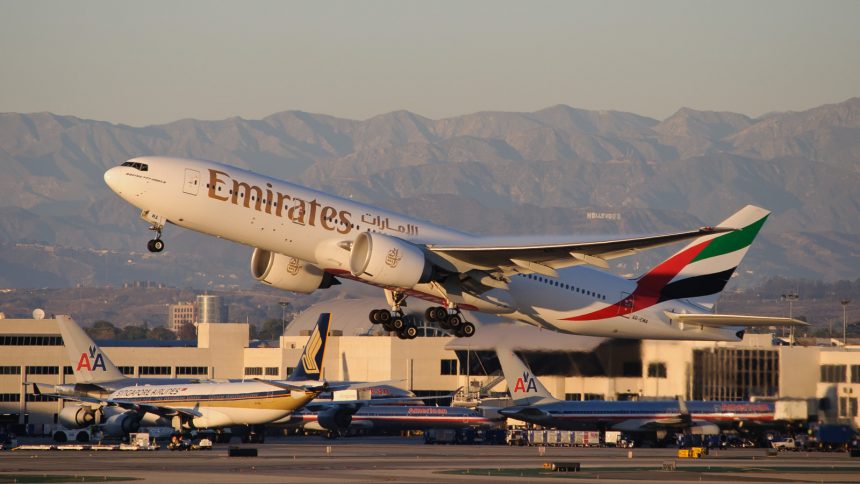 Emirates Plans to Launch World's Longest Non-Stop Flight
August 14, 2015
Photo credit: InSapphoWeTrust
Intercontinental travels are quite easy thanks to high-technology aircrafts that dot the sky attracting our attention whenever they pass by. However, long flights can be overwhelming rather than fun if you fly in the economy class. Fortunately, luxurious airline companies offer first class services even if you do not fly in the business class. We know that you really want to relax before you start your adventure in a different continent. Obviously, Emirates airlines agrees with us, since it plans to launch a first class direct flight between Dubai and Panama City.
Currently, the longest non-stop flight is operated by Qantas between Sydney and Dallas which takes around 17 hours. When Emirates launches its new route on 1 January 2016, it will be the longest non-stop flight which will take 17 hours 35 minutes. According to Bloomberg the flight will traverse 13,821 kilometers (8.590 miles) which is 17km longer than Qantas's Sydney-Dallas flight.
Longest Non-Stop Flight is to Serve as an Extended Trade Route
According to Emirates, this new route won't serve only the interests of tourism business, but it will also constitute a new intercontinental silk road as the Boeing 777-200LR aircrafts, which will be used in the route, can carry 15 tonnes of cargo (16.53 tons). The Consul General of the Republic of Panama in Dubai, Eduardo Fonseca Ward stated that "This link will generate a broader global network with countless commercial and cultural opportunities for the two regions. It has been a pleasure to work with the Emirates team, who have shared the vision of Panama and Dubai as hubs of trade, prosperity and hope."
Vice President of the Republic of Panama Isabel Saint Malo de Alvarado also expressed her gratitude for the new connection between Panama and the Middle East. She said that "It is gratifying to see how diplomatic efforts focused on generating development and prosperity for Panama.  New doors to the country will open with a direct connection to the Middle East – a strong and thriving region with great synergies in both Panama and Latin America."
Boeing 777-200LRs Broke a Distance Record
The twin-engine Boeing 777-200LRs will have 266 sears in three different classes. This aircraft set a distance record flying more than half of the world from Hong Kong to London in 2005. Nevertheless, flying this range is almost impossible with a normal passenger and cargo load for the time being. But still, 777-200LR seems to be the most proper aircraft to undertake such a long flight as Dubai – Panama City.
Although it sounds a bit overwhelming, taking the longest flight can definitely be a unique experience with such a first class airline as Emirates. Moreover, trying this new route can take you to beautiful Panama which is located between South America and North America. Panama is renowned for its canal which connects the Atlantic and the Pacific oceans. Furthermore, it is a popular destination for adventure travelers since it offers amazing places suitable for such extreme sports as scuba diving, rafting, kayaking, zip lining, parachuting and trekking. You should keep in mind that you can also join whale watching tours.