Adventure Travel News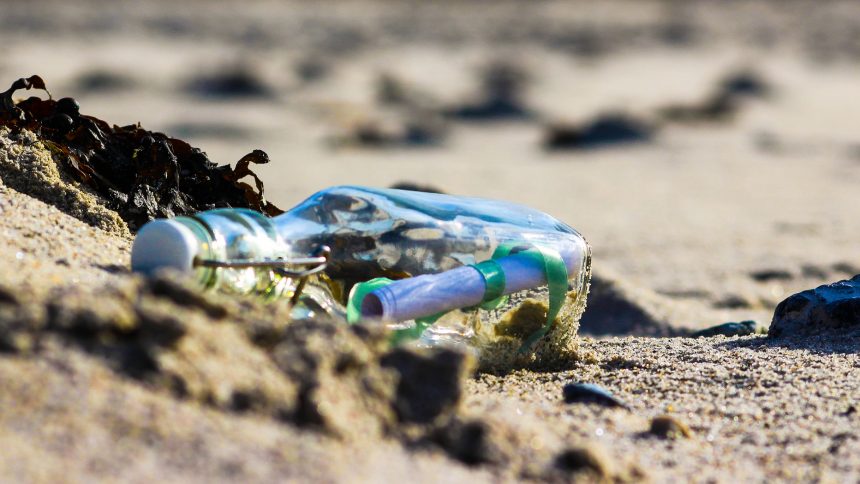 World's Oldest Message in A Bottle Found
August 28, 2015
What might be the world's oldest message in a bottle has been found on the beaches of Amrum Island in Germany, after floating in the North Sea for more than 100 Years.
It was found by a German woman on holiday on the island. Dutifully she followed the instructions given on the postcard inside the bottle, and sent it back to the Marine Biological Association of the United Kingdom. She also filled out the postcard, which asked for the finding place of the bottle, the date, in which depth and the name of the finder in English, Dutch and German.
When the Postcard arrived at the Marine Biological Association, it caused some confusion first, but a little research in the archives showed that the bottle was released into the North Sea by the former president of the association, George Parker Bidder, between 1904 and 1906, together with more than 1000 other bottles.
Of course he did not just want to dispose of his waste glass,but he conducted a scientific experiment to study the bottom water movement and the migration of plaice in the North Sea, with especially for this purpose designed bottles.
And indeed, most of the bottles have been sent back to the Association within the next 4 years. Some were pulled out from the deep ocean by fishermen, some were washed ashore and found by walkers passing by. But about 400 of the bottles are still somewhere out there, waiting to return home, if they haven't been buried yet by the sands of time and of the ocean.
Today's technique to study the currents is not too different: fishes are tagged with tiny electronic devices, which then are sent back by fishermen, when they catch the fish.
To encourage people to send the postcards back in former times, they were promised one silver shilling in  return. And as it befits an honorable British Association, the Marine Biological Association spared neither trouble nor expense to keep that promise even today. The coin has not been in use since the early 70s, so the scientists had to purchase one on eBay, which they then sent to the German finder.
The message is currently under review and waiting to be certified by Guinness Records as the oldest message in a bottle ever found.
And the lesson to be learned here for your next adventure: if you are ever stranded on a lonely island and send out a SOS message in a bottle, you better go looking for your Friday to kill some time, instead of relying on being rescued soon.