Adventure Travel in Southeast Asia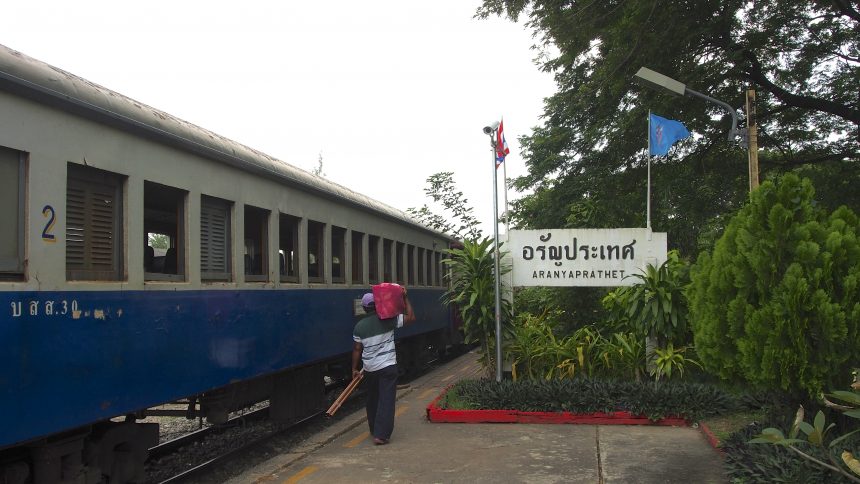 Thailand Aims to Construct a Rail Link with Cambodia
August 28, 2015
Image credit: Clay Gilliland
Thailand is planning to reconstruct the rail link with Cambodia in order to provide a better transportation system in the Mekong sub-region.
Cambodian Interior Minister Sar Kheng is currently visiting Thailand in order to attend a meeting with Thai and Cambodian governors. The agenda of the meeting is the ways to develop cooperation between the border provinces in both countries.
Before the meeting, Sar Kheng was welcomed by the Thai Prime Minister Prayut Chan o-cha yesterday. The Thai prime minister revealed their intention of restoring the rail link between the two countries to the Cambodian minister.
The State Railway of Thailand is expecting to finish the construction by the end of the year. Meanwhile, Cambodia is also rebuilding the line from Sisophon to Poipet. These attempts of connecting the two countries in a more efficient way are not taking place for the first time. As a matter of fact, there was a railway construction in the 1970s. However, the construction had to stop due to internal conflicts in Cambodia.
Construction of this rail link is highly important for the region since the developing countries of the Southeast Asia are among the most popular outdoor adventure travel destinations in the world. Millions of tourists, adventure travelers, and volunteers visit such countries in the region as Thailand, Cambodia, Vietnam, Myanmar, Indonesia, Laos, and Malaysia.
A rail link between Thailand and Cambodia will relieve the travel stress of travelers since crossing the border is not so comfortable unless you take a flight between Bangkok and Phnom Penh. Currently, the most popular way of traveling between the two countries is taking busses from the cities on the border towards the inner parts of the countries. However, such a journey requires spending the best time of the day on the way.
The new rail link will connect Thailand to Cambodia through Vietnam which is expected to boost tourism and economy in the bordering provinces of the countries.
Source: Bangkok Post