Adventure Travel News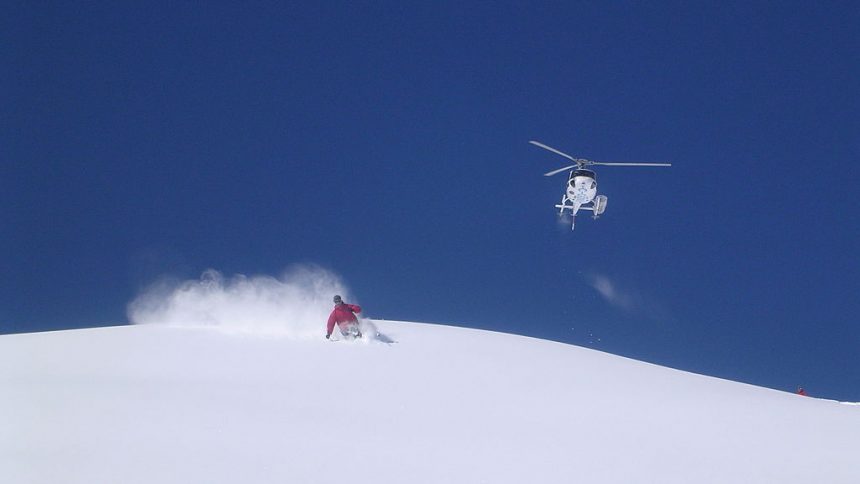 About that heli.life: Heli-Skiing Gets a Shiny New Platform
December 1, 2017
A new online booking platform, Heli, aims to make unusual adventure sports such as heli-skiing more accessible to the masses by linking operators in one hub.
One of the most adrenaline-fuelled extreme mountain adventure activities out there, heli-skiing is legendary for allowing participants to ski untapped wilderness terrain.
The new platform launched last month and aims to demystify and streamline the niche sport. Heli aims at a younger and more spontaneous and tech-savvy client than is typical for heli-skiing.
"We bring operators a new clientele," Culp told Tim Sohn of Bloomberg, "in an age group that won't necessarily call a 1-800 number."
There are reasons why heli-skiing might not be everyone's cup of tea. Aside from the cost and vacation days it requires, it involves being airlifted to remote mountain peaks before spending the day shredding untouched powder snow without any other signs of civilization for miles. For this reason, it requires higher levels of skill, fitness and risk tolerance, making it more suitable for the more die-hard ski freaks out there. However, Heli's founders seem confident that the potential heli-skiers are out there and with this new platform it will become easier for them to be found. 
Heli-skiing tends to attract more affluent clients as it generally costs around $1,000 a day for a heli-ski trip. This typically includes a stay at a high-end lodge with restaurant-caliber dining and a lot of business comes from repeat clients. While the sport has been around since the 60s, it gained popularity in the 90s and the past ten years have seen steady growth. However, it does remain a small niche activity, with fewer than 60 operators offering it in North America.
The website functions similarly to an adventure ski themed Airbnb, where users can research and book trips with the click of a button. Skiers can also create social-media style profiles which allow influencers and brands to market relevant products directly to users.
Photo: Darryns