Adventure Travel News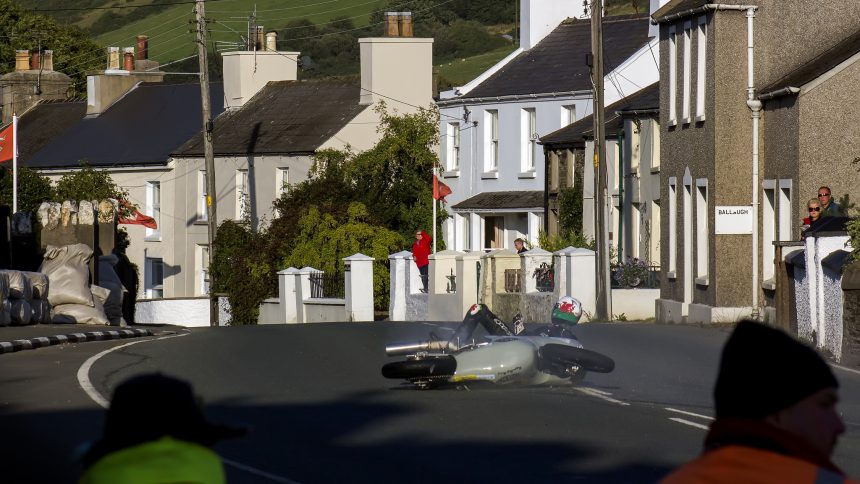 Dutch Motorcycle Racer Dennis Hoffer Dies in Manx Grand Prix Qualification
August 27, 2015
Image credit: Jack_IOM
A newcomer of the well-known Manx Grand Prix, Dennis Hoffer died as a result of a crash near the 13th milestone yesterday. 42-year-old Dutch motorcycle racer was preparing for his debut in order to race in the newcomer category on a 600cc Honda CBR. Although Hoffer was a newcomer in the Manx GP, he had a good deal of experience since he had participated in many races since 2009.
Isle of Man's famous motorcycle race series witnessed several other serious accidents besides the fatal accident of Hoffer. Experienced rider Ken Davis sustained fractures after he had an accident with his 750cc Yamaha at the 13th milestone where Hoffer crashed his motorbike.
French newcomer Yvan Cardona had an accident at Cruickshanks Corner in Ramsey on Monday evening. His situation is stable according to the officials. Shaun Evans also had a minor injury in the same day. Newcomer Tom Palmer was involved in an accident and hospitalized as a result.
Yesterday's evening session was cancelled due to the weather condition. However, the two-week-long race will continue with today's races. The Mountain Circuit will probably attract more attention than usual after the latest incidents.
The Manx Grand Prix is a popular event for amateur motorbike rally enthusiasts. The event is organized annually as an alternative of world-famous Isle of Man TT Races. It is also regarded as one of the most dangerous motorbike races in the world. TT Star John McGuinness defended himself after he was fined for taking his daughter out of school so could watch him race stating that "the TT is the biggest most dangerous thing for me and I have my family around me for it."
The MGP has been held since 1923. The race had been called as the Manx Amateur Road Races (MARC) until it was reorganized as Manx Grand Prix in 1930. The MGP is an essential step for motorbike racers who want to participate in the TT, which is one of the most prestigious motorbike races. Once racers manage to become successful at the MGP, they attract the attention of the TT teams. Thus, the MGP is an important event for motorbike racers who aim to climb the stairs of success.